Certified Production Technician (CPT)
The online Certified Production Technician (CPT) Career Pathway Certificate program is designed for front-line manufacturing and includes four Manufacturing Skill Standards Council (MSSC) courses: safety, quality and measurement, manufacturing processes and production, and maintenance awareness. Together these four courses make-up what industry recognizes as the MSSC-CPT. Each course is a stand-alone certification subject to passing the MSSC exam.
Students will be exposed to manufacturing concepts and actions that produce high-quality products, increase productivity, achieve greater customer satisfaction and assure a safe and healthy work environment. Practical cases and examples are investigated and discussed, capitalizing on a blended learning approach including student experience lectures, self-paced study, online labs, and individual/group activities.
Award:
Career Pathway Certificate
Paying for the Program
You may qualify to earn a Career Pathway Certificate at no cost if you meet all eligibility requirements.
Career Outlook
$22,318 - 56,662
Estimated annual salary range for Advanced Manufacturing graduates based on EMSI. Salary range represents 10th percentile - median annual wage for related occupations ​within a 100-mile radius from the center distance between Calmar and Peosta Campuses.
View Career Details
Attend an information session. Find upcoming events and register on the CPC Information Session page.
Register and pay tuition now for the next class offering or Apply for Tuition Assistance
For Tuition Assistance contact NICC Business and Community Solutions to complete the following:

Tuition Assistance Program Application
National Career Readiness Certification (NCRC) Assessment
Interview with NICC staff
Request Information
| Course | Hours |
| --- | --- |
| *Manufacturing Skill Standards Council (MSSC) Safety | 32 hours |
| *Manufacturing Skill Standards Council (MSSC) Quality Practices and Measurement | 32 hours |
| *Manufacturing Skill Standards Council (MSSC) Manufacturing Processes and Production | 32 hours |
| *Manufacturing Skill Standards Council (MSSC) Maintenance Awareness | 32 hours |
| Total Hours | 128 hours |
*Manufacturing Skill Standards Council (MSSC) is an industry-led, training, assessment and certification system based upon industry-defined and federally endorsed national standards and is the gold standard for front-line industrial training.
In partnership with Greater Dubuque Development Corporation and Opportunity Dubuque, the College will provide child care assistance at no cost to those who qualify while students are in class for this program. Also, full-time employed graduates from this program may qualify for additional child care support for up to 12 months at a licensed or registered child care provider. Child care services are available in the Dubuque and Peosta areas only.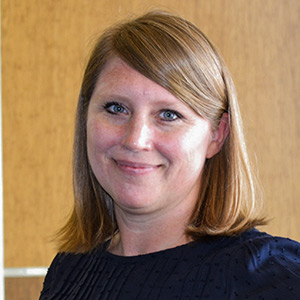 Kyra Bellrichard, C.P.P.
Business & Community Solutions (BCS)
Email:

bellrichardk@nicc.edu

Phone:

844.642.2338, ext. 1380

Location:

Calmar
Jordan O'Connell, M.A.
Success Model Coordinator
Email:

oconnellj@nicc.edu

Phone:

844.642.2338, ext. 3137

Location:

Dubuque