Cosmetology
Education, Human and Public Services
The Cosmetology program prepares you to work in a full-service salon and/or allows you to work towards salon ownership and professional management. It provides a strong foundation in cosmetology with theory and clinical experience directed and guided by cosmetology professionals in combination with general education courses that support the core curriculum. Graduates will be qualified to pursue a baccalaureate degree at a four-year college or university in an area of interest such as management or business.
The program prepares students with professional skills and practice in enhancing the hair, skin and nails. It incorporates up-to-date trends as well as basic foundational techniques. Once one has gained a professional license, the possibilities are endless to what one can become such as: a hair colorist, texture specialist, hairstyling artist, certified educational trainer, cosmetic chemist, artificial nail expert, owner of a salon or spa, platform artist or work on a cruise ship. Equipment, supplies and courses are contemporary, accurate and based on present cosmetology practices.
Award:
Associate of Applied Science
Career Outlook
$16,717 - 43,462
Estimated annual salary range for Education, Human and Public Services graduates based on EMSI. Salary range represents 10th percentile - median annual wage for related occupations ​within a 100-mile radius from the center distance between Calmar and Peosta Campuses.
View Career Details
Submit official high school, high school equivalency and/or college transcripts to the Admissions Office of the campus you plan to attend.
Complete ACCUPLACER® reading and writing assessment and ALEKS® math assessment for course placement. Assessments may be waived based on previous college coursework or submission of valid ACT®, ACT Compass® or ALEKS® test scores. ACCUPLACER® scores are valid for three years, and ALEKS® scores are valid for 18 months.
Program Admission Requirements
In addition to the requirements listed, applicants to this program, prior to the Mentorship Experience, may be required to complete a criminal background check. The Cosmetology Iowa Board of Arts and Science will no longer review criminal history prior to application to licensure. You will need to show proof of high school graduation or equivalent prior to taking the State Licensure Exam.
First Aid/CPR is required prior to beginning lab in the second semester and can be taken through NICC Business and Community Solutions. The following requirements must be satisfied prior to term two of the NICC Cosmetology program.
The College has contracted the services of Certified Background and Castlebranch to review and monitor drug testing. Students will submit the following documentation to their website prior to the designated date:
Drug testing - prior to clinical participation, random, post-incent-accident and suspicion. Students are required to be substance-free throughout the program.
In addition to meeting the above listed requirements upon admission, students must maintain these requirements throughout the program. Failure to remain compliant will result in denial for clinical participation. Clinical participation is required for program completion.
Random drug screens will also be conducted on students while enrolled in the program.
Note: A positive report on the drug screen may prevent you from acceptance into clinical and completion of the program.
Apply Now
Request Information
2019-2020 Cosmetology Class Schedule
Fall
| Course | Title | Credits |
| --- | --- | --- |
| COS:110 | Basic Principles in Cosmetology | 4.0 |
| COS:159 | Practical Cosmetology Skills I | 6.0 |
| PSY:112 | Psychology of Human Relations | 3.0 |
| SDV:179 | The College Experience | 3.0 |
| COM:723 | Workplace Communications | 3.0 |
Spring
| Course | Title | Credits |
| --- | --- | --- |
| ART:101 | Art Appreciation | 3.0 |
| COS:114 | Chemical Services II | 2.0 |
| COS:119 | Practical Cosmetology Skills II | 7.0 |
| COS:156 | Chemical Services I | 3.0 |
| COS:172 | Practical Cosmetology Skills III | 6.0 |
Summer
| Course | Title | Credits |
| --- | --- | --- |
| ENV:115 | Environmental Science | 3.0 |
| COS:171 | Salon Management | 1.0 |
| COS:121 | Practical Cosmetology Skills IV | 7.0 |
| COS:157 | Legal Aspects of Cosmetology | 1.0 |
Fall
| Course | Title | Credits |
| --- | --- | --- |
| COS:112 | Care of Skin and Scalp | 2.0 |
| COS:174 | Practical Cosmetology Skills VI | 6.0 |
| COS:155 | Haircutting and Styling Techniques | 1.0 |
| COS:175 | Comprehensive Cosmetology Review | 2.0 |
| COS:173 | Practical Cosmetology Skills V | 6.0 |
| COS:170 | Cosmetology Mentoring | 1.5 |
This Associate of Applied Science degree program requires a minimum of 15 credits of transfer-level general education electives from Communication, Humanities, Math, Science, or Social Science. Three of these hours can include SDV:179 The College Experience. If The College Experience course is waived or transfers in for less than three credits, an additional general education elective is required.
Note: To graduate from this program, students must complete all required coursework with a "C-" grade or above and earn a minimum 2.0 grade point average. First Aid/CPR is required prior to beginning lab in the second semester and can be taken through Business and Community Solutions.
Cosmetology students are required by the State of Iowa to complete a minimum of 70 credit hours in a Cosmetology program. Northeast Iowa Community College students finish the program when they complete the state credit requirements and meet individual course requirements.
The Cosmetology program was named one of the Best 50 Beauty & Cosmetology degree programs in the nation for 2018-2019.
All services at the Northeast Iowa Community College Cosmetology Salon at the Calmar campus are performed by students in cosmetology training under the supervision of licensed instructors.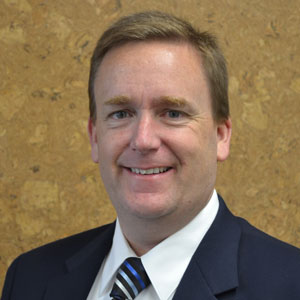 Jeffrey Murphy, M.A.
Dean of Arts and Sciences
Email:

murphyj@nicc.edu

Phone:

844.642.2338, ext. 1235

Location:

Calmar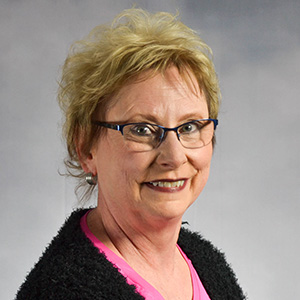 Marilee Mai
Cosmetology Instructor
Email:

maim@nicc.edu

Phone:

844.642.2338, ext. 1275

Location:

Calmar