Intro to Automotive Mechanics
Auto Tech, Mechanics and Transportation
This 32-hour program is designed to prepare entry-level workers for employment and/or transfer into the Automotive Mechanics diploma program. Students receive an introduction to the automotive industry job classifications, career opportunities and the ASE certification process, along with general workplace professionalism. The program teaches basic workplace safety practices and how to identify and safely use shop tools and diagnostic equipment in the auto lab. Students learn the differences between various automotive construction, power plants, drive trains and subsystems. Upon successful completion, graduates earn a Career Pathway Certificate that is locally-recognized by prospective employers.
Award:
Career Pathway Certificate
Paying for the Program
Program Supplies: $20 - 40
You may qualify to earn a Career Pathway Certificate at no cost if you meet all eligibility requirements.
Career Outlook
$23,557 - 54,527
Estimated annual salary range for Auto Tech, Mechanics and Transportation graduates based on EMSI. Salary range represents 10th percentile - median annual wage for related occupations ​within a 100-mile radius from the center distance between Calmar and Peosta Campuses.
View Career Details
Attend an information session. Find upcoming events and register on the CPC Information Session page.
Register and pay tuition now for the next class offering or Apply for Tuition Assistance
For Tuition Assistance contact NICC Business and Community Solutions to complete the following:

Tuition Assistance Program Application
National Career Readiness Certification (NCRC) Assessment
Interview with NICC staff
Request Information
Tuition assistance is offered for this program supported by the Opportunity Dubuque partnership.
Graduates of this Career Pathway Certificate program may enter the workforce or transfer course credit into the Automotive Mechanics diploma program. For a listing of courses and how they transfer, visit the transfer webpage and select "Credit for NICC non-credit coursework."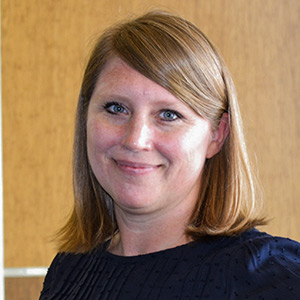 Kyra Bellrichard, C.P.P.
Business & Community Solutions (BCS)
Email:

bellrichardk@nicc.edu

Phone:

844.642.2338, ext. 1380

Location:

Calmar