Web Application Bootcamp: Front End Design
Success as a web developer requires a grounding in computer science fundamentals. For that reason, the curriculum for this class includes a deep dive into the basics of coding. Learn HTML, JavaScript, and CSS. At the same time, we recognize the surest way to gain credibility with prospective employers is for participants to prove themselves on real-world projects. That's why hands-on experience is at the heart of our program.
Award:
Career Pathway Certificate
Paying for the Program
There are many options available for tuition savings. Contact the Admissions or Financial Aid office for more information.
You may qualify to earn a Career Pathway Certificate at no cost if you meet all eligibility requirements.
Career Outlook
$56,000
Estimated annual salary for Web Application Bootcamp: Front End Design graduates represents median annual wage from EMSI's Analyst, Career Coach and Institutional Research data.
Potential Careers
Program Developer
Web Developer
Register and pay tuition now for the next class offering or Apply for Tuition Assistance.
For Tuition Assistance contact NICC Business and Community Solutions to complete the following:

Tuition Assistance Program Application
CASAS Assessment
Interview with NICC staff
Request Information
Classes are held on two Saturdays and one night per week from 6-9 p.m. with approximately 20-30 hours of outside work per week. The class is led by the University of Dubuque (UD) faculty and taught on the UD campus. Participants earn an NICC web application certificate and may earn 6 hours of college credit through the University of Dubuque for an additional fee.
The bootcamp includes a final coding project where students use their skills to recreate a web site using functional web applications and collaborate with other coding students on the group project, just as they would in many professional web development positions.
Tuition assistance is offered for this program supported by the Opportunity Dubuque partnership.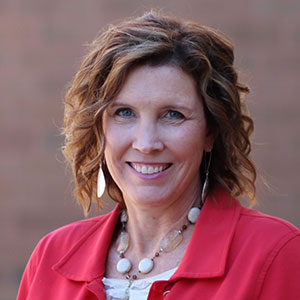 Krista Weitz
Business and Community Solutions Program Developer
Email:

walsh-weitzk@nicc.edu

Phone:

844.642.2338, ext. 3139

Location:

Town Clock