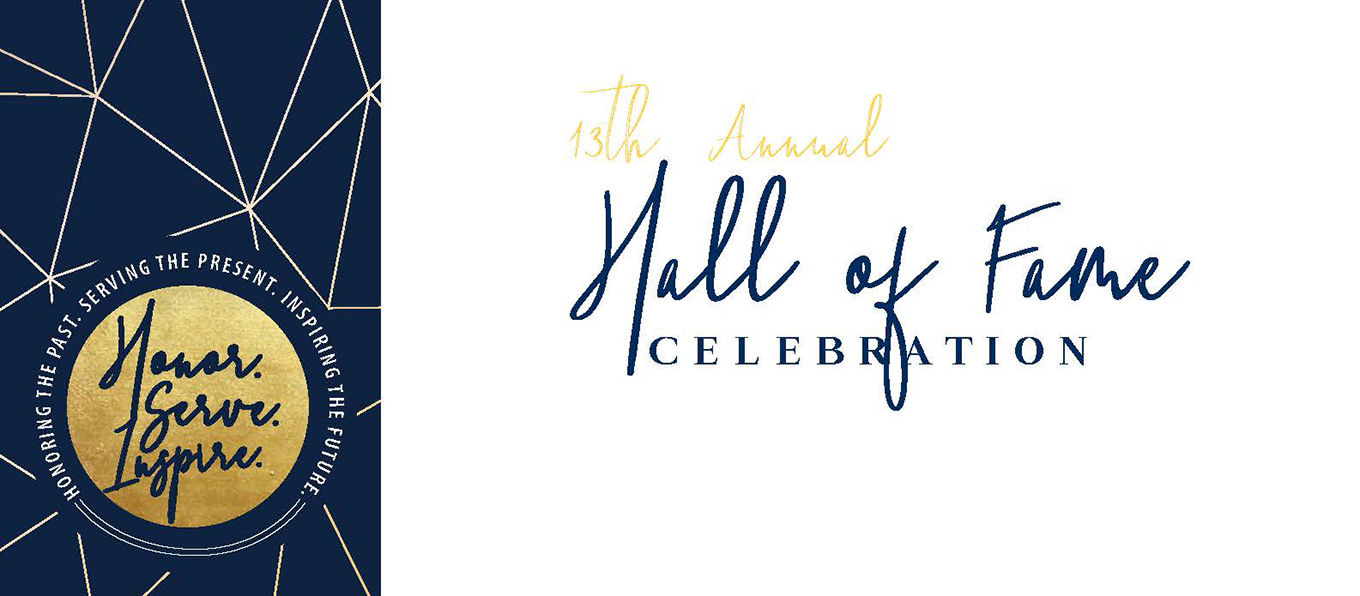 NICC recognizing outstanding alumni and retirees in November Hall of Fame ceremonies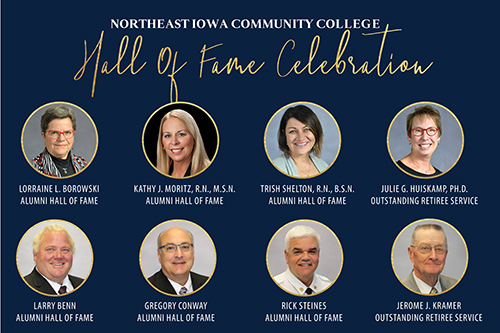 NICC DISTRICT—Northeast Iowa Community College (NICC) will celebrate its outstanding alumni and retirees for their leadership and service in two Hall of Fame ceremonies, Nov. 12 at the Calmar campus and Nov. 18 at the Peosta campus.
The three Calmar campus alumni inductees include:
Lorraine Borowski, Practical Nursing, 1978. Borowski was elected the first female Mayor of Decorah in January 2018, after serving the Decorah Public Library for 24 years and as director since 2001. The Iowa Library Association honored Lorraine with the Member of the Year Award in 2016.



Kathy Moritz, Associate Degree of Nursing, 1990. Moritz, of Lansing, is chief nursing officer for Winneshiek Medical Center, and manages all nursing departments at the hospital, including policies, programs and services for nursing. She joined the Mayo Clinic Health System – Franciscan Healthcare in 1991.



Trish Shelton, Associate Degree of Nursing, 1997. Shelton, of Waukon, is nurse manager for Veterans Memorial Hospital. She has served in emergency room, obstetrics and medical-surgical nursing capacities for the hospital along with providing ACLS and PALS education for hospital staff. She and her husband, Corey, are co-owners of JaDecc's in Waukon.
The Outstanding Retiree Award inductee for Calmar is:

Julie G. Huiskamp, Ph.D. During her tenure at NICC, Huiskamp served as executive director of human resources from 2002-2016, interim provost for the Calmar campus from 2011-2012 and coordinator of learning resources from 1999-2002. She is 1st vice president and chair of the governance committee for the NICC Foundation, and will begin her term as foundation president in April 2020.


The three Peosta campus alumni inductees include:
Larry Benn, Auto Mechanics, 1985. Benn is owner and manager of Auto Tech in Dyersville, an auto repair service, collision and towing business he founded in 1994. Benn and his company contribute to local organizations, charities and fundraisers in the Dyersville area. The Dyersville Area Chamber of Commerce named Auto Tech Business of the Year in 2017.



Gregory Conway, Marketing Management, 1981. Conway, of Dubuque, is the soft-lines purchasing manager for Theisen's Supply, Inc. and the company's 24 stores in Iowa and Wisconsin. As purchasing manager he leads a team of buyers and their staff, with direct responsibility for sales, profit, merchandising and vendor negotiations.



Rick Steines, Fire Science, 2001, and Emergency Medical Technician, 1983. Steines is the fire chief for the Dubuque Fire Department. Steines served on the Dubuque County Fire Association's fundraising campaign for the $2.6 million Dubuque County Emergency Responder Training Facility, which was completed in 2006. He serves as a member of the Emergency Management Association Commission and the Dubuque County Joint 9-1-1 Service Board.
The Outstanding Retiree Award inductee for Peosta is:

Jerry Kramer, Learning Center math instructor, 1999 – 2018. After teaching math and physics for 11 years in Dyersville-area high schools, Kramer joined the Learning Center math faculty at the College. He and his wife, Lois, operated a dairy farm in rural Dyersville for 27 years. During his career and in retirement, Kramer continues to improve students' math skills at the College.
---