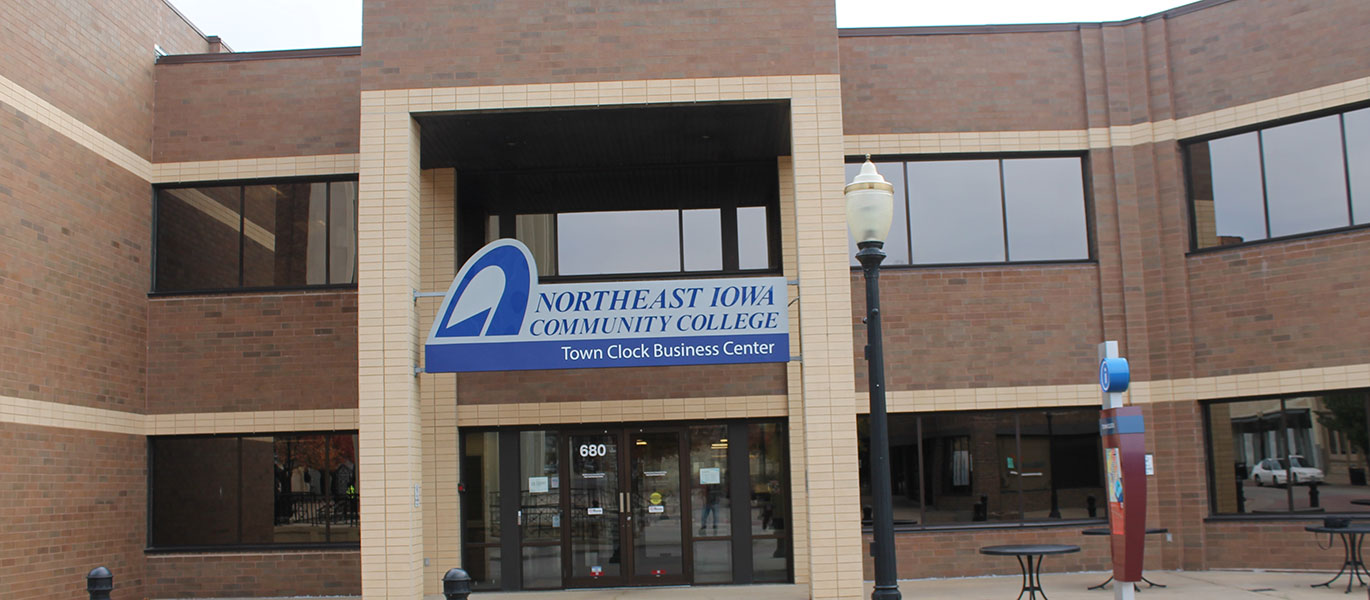 Northeast Iowa Community College awards bid for Town Clock Business Center renovations
Thursday, December 19, 2019
DUBUQUE—Northeast Iowa Community College awarded Sheets Design Build's bid for renovation of the Town Clock Business Center in Dubuque. The NICC Board of Trustees awarded the bid at its meeting on Dec. 16.
Sheets Design Build, of Maquoketa, submitted a base bid of $1.305M. The company was one of five submitted bids for the project.
The project will be completed in three phases, beginning in January 2020. Renovations will include restrooms in the lower and upper levels of the Town Clock Business Center as part of Phase I, followed by renovation of the restrooms, classroom and kitchenette areas on the main floor in Phase II. An improved entrance to the building, as well as upgrades and technology updates to the conference meeting rooms on the main floor, will conclude the project.
The planned completion date for the three-phase project is Aug. 15, 2020.
Straka Johnson Architects, PC., of Dubuque, designed the renovation and Norm Racicot will serve as owner's representative for the College. Subcontractors include Hawkeye Electric of Dubuque, Inc.; Advantage Sheet Metal Inc. and Willenborg Plumbing and Heating, of Dubuque; Traco Fire Protection LLC of Milan, Ill.; Commercial Flooring Co. and Floor Show Commercial, of Dubuque; ACS Construction of Donahue; Welborn Painting and Drywall, American Sheetrocking, Dubuqueland Door Co, Zephyr Aluminum and Giese Roofing, of Dubuque. Suppliers are Beyer Cabinets LTD of West Salem, Wis., and Design Build Structures, LLC of Peosta.
The construction is financed with funds from the $39 million bond levy renewal, passed by district voters in September 2018.