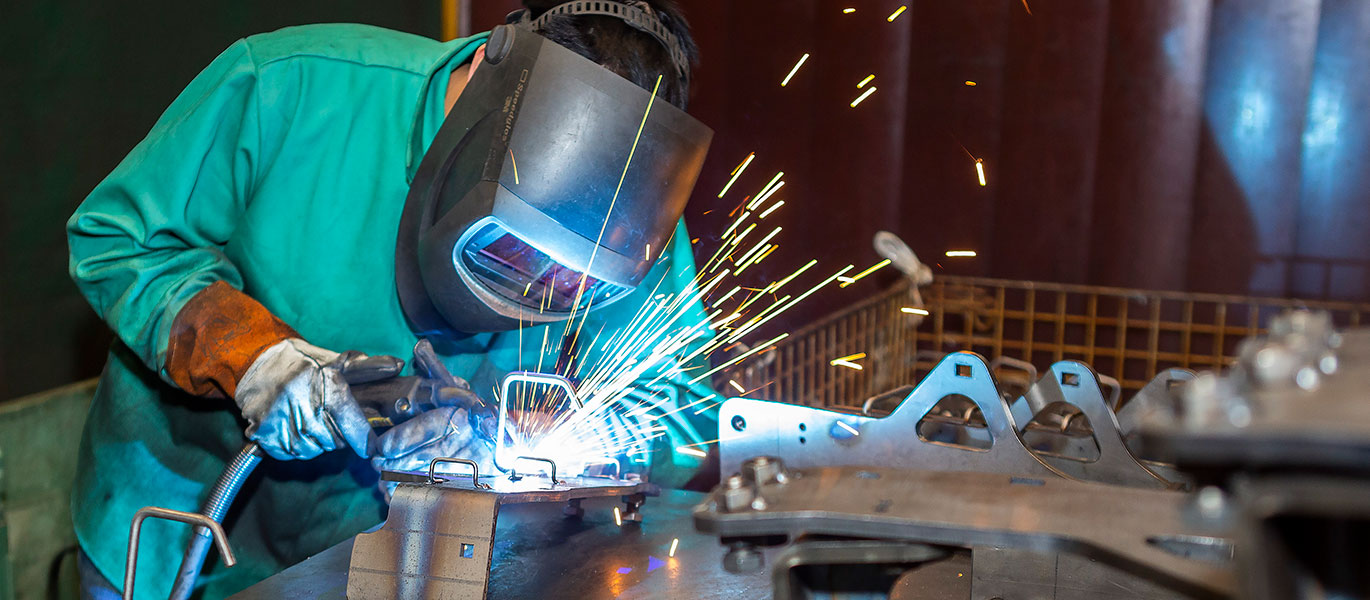 Overcoming obstacles through persistence and lifelong learning
Thursday, January 16, 2020
"As soon as I walked through the door, my mind changed and I wanted to work and achieve greater things in life. Not just for me, but for my family; my whole circle of life."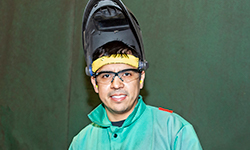 GALENA, Ill.—A devoted father was sitting at the dining room table one night when his daughter asked for help with a particularly challenging algebra problem.
"My daughter asked, 'Dad, I need help with this math problem.' I thought to myself, how am I going to help my daughter when I haven't earned a high school diploma yet?" recalled Jaime Hernandez-Rodriguez, of Galena, Ill. "I became more determined than ever to complete my high school equivalency diploma and advance my education."
A native of Xalapa in the state of Veracruz, Mexico, Jaime moved to Galena 20 years ago. He paid bills by working numerous low-skill jobs, including grass cutting, dishwashing for a local restaurant and landscaping. At 20 years of age, he faced a disease that threatened to end his life, just as his adult working years were beginning – Hodgkin lymphoma. He fought through the diagnosis, completed a year of chemotherapy and radiation, and now his cancer is in remission.
Soon a restaurant employee and friend started teaching him how to cook, and Jaime moved from a background dishwasher to a front-line chef. He realized that earning more income is a matter of learning new things, overcoming obstacles, networking with others and advancing work skills.
"First of all, earning your HSED helps you to get a better job. Most companies ask for a high school diploma when you apply, to show you know math, English and have skills. It's important to push yourself to get an HSED – to persist and not give up. An HSED gives you more chances to find better employment," he emphasized.
Since graduating from Northeast Iowa Community College's HSED program in 2013, Jaime has completed advanced manufacturing career pathway certificates in Welding and Computer Numerical Control (CNC) and now is enrolled in a third, the Intro to Industrial Maintenance program. The Opportunity Dubuque initiative, developed in partnership between NICC, local government, workforce agencies and Greater Dubuque Development Corporation, funded his first two certificate programs.
Networking with people in the community connected Jaime to new opportunities. He learned that Mi-T-M Corporation in Peosta needed more welders. He applied, passed employment tests and a welding proficiency evaluation, and the company hired him full-time the same day. Currently, he works a 5-8 a.m. shift at Mi-T-M, attends industrial maintenance classes from 8 a.m. -1 p.m. at NICC and then returns to Mi-T-M for a 1-4 p.m. shift.
"I like the environment at Mi-T-M. It's giving me more experience. It's a good place to work, good pay with benefits, plus 401K. They are flexible with employees and with me continuing my education at the College," he said.
As he continues to build his resume and increase his earning power, Jaime is raising two daughters, ages 18 and 8 years old, as a single parent. He still works full-time at the Galena restaurant. His story is an example of persistence, resilience and hard work.
"One of my dreams was to buy a house to raise my family. For years, I walked by this old house in Galena that I always loved. In September 2019 that house became mine – I achieved a dream," he said. "When you complete training programs, you are more competitive as a job seeker, or when looking to advance in a company. This is an opportunity to build my talents, and I want to get more education. Eventually I want to study AutoCAD and design to create welding art, and open my own shop in Galena."
Opportunity Dubuque is a nationally-recognized, collaborative job training effort developed in response to local employers' needs for a skilled workforce. Through this initiative, individuals complete industry-driven certifications to upgrade their skills or launch their careers. Since 2012, Opportunity Dubuque has trained and employed hundreds of individuals in automotive, advanced manufacturing, construction, culinary, customer service, healthcare, information technology and transportation careers. Tuition is often free for qualifying students to participate through state and local funding since they are ineligible for traditional college financial aid.
"Northeast Iowa Community College changed my life 100 percent. As soon as I walked through the door, my mind changed and I wanted to work and achieve greater things in life. Not just for me, but for my family; my whole circle of life. I know I'm going to learn something new today. That's the feeling I have when I am improving my skills," Jaime expressed.
More information on Career Pathway Certificate programs is available at www.nicc.edu/cpc
---