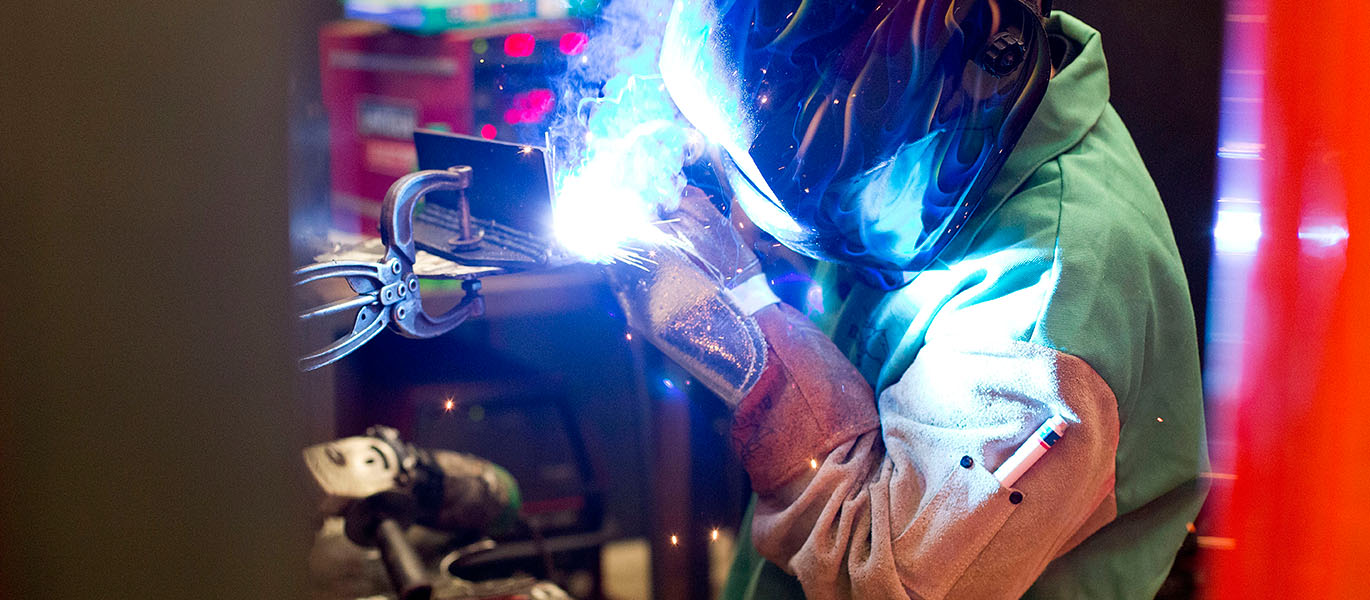 Welding certificate graduate, Cordell Brewer, building successful career at Deere
Thursday, February 3, 2022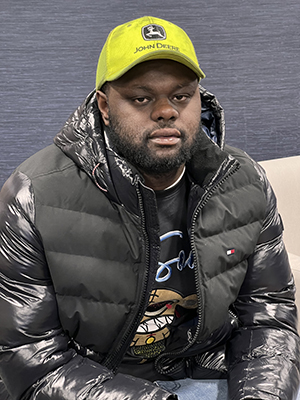 Support from the Opportunity Dubuque program continues to generate a wave of new, skilled welders for our region's workforce.
The funding support, made possible by Greater Dubuque Development Corporation and local workforce agencies, is just what Cordell Brewer needed to land a welding job at John Deere last summer. Cordell's family members, several of whom are welders, influenced his decision to train for a career in the industry.
"Once I completed the Welding certificate program at Northeast Iowa Community College, I applied at Deere. They hired me last August," Cordell said. "The Opportunity Dubuque funding was awesome! It covered everything I needed, all my tuition."
His new welding career is a welcome departure from a series of scattered part-time jobs on his resume. "Before I started the training I was just doing things here and there, but nothing permanent. Now this training has set me up for a great foundation and career," he said. "This is real job security. I could work anywhere in the country now."
In the future Cordell may return to NICC to develop his skills even more. "I'm thinking about furthering my education and picking up an advanced Welding degree," he said.
Cordell's girlfriend, Lizbeth Vargas, also enrolled at NICC to earn a Phlebotomy Technician certificate and build a more solid career future.
---