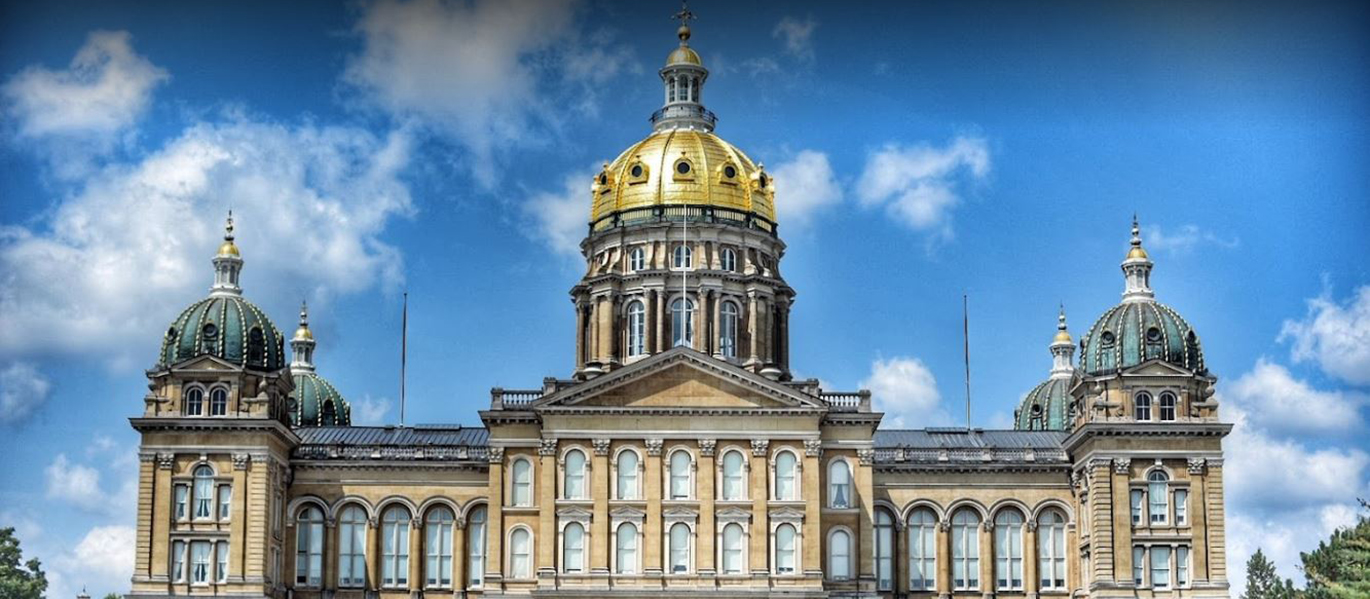 Graduate and businesswoman, Erica Brewer, receives statewide entrepreneur honor
This spring, Belle Allure Minkz and Boutique will move from its current location at 1680 Central Ave. to 1060 Central Ave.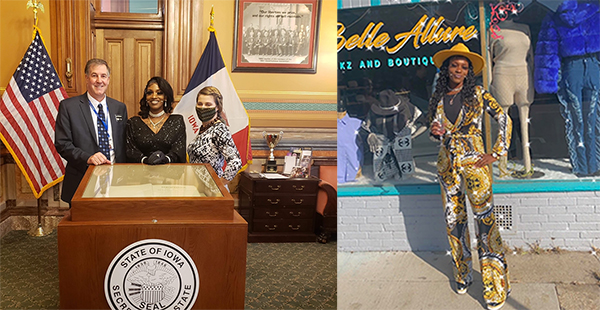 Northeast Iowa Community College graduate, Erica Brewer, wanted to own her own fashion and clothing store since she was a wide-eyed teenager. And the opening of Belle Allure Minkz and Boutique in November 2020 signaled the fulfillment of a dream. The boutique specializes in lash extensions, Siberian lash strips and fashion for all occasions.
"I've always been into fashion and I have a unique style. Since I was a teen I wanted to start my own clothing line with all types of clothes for everybody. What I do is bring styles from Chicago and Madison to Dubuque. Or I look for new ideas on social media to include in my store," Erica said.
Local organizations, business leaders and the state of Iowa are taking note of her eye for style and ambition too. This year Erica received the Deb Dalziel Woman Entrepreneur of the Year award from America's Small Business Development Center (SBDC) Iowa and an invitation to meet Governor Kim Reynolds at the capitol to celebrate her achievement. At the Black Business Expo in August 2021 her boutique was named the Best Small Black Business and she was appointed the first president of a new organization founded in 2021, the Collective Small Business Alliance of Dubuque. The nonprofit organization formed to support minority-owned small businesses and urban renewal efforts in the city.
The NICC graduate earned a high school equivalency diploma from the College in 2013 and completed an Associate of Arts degree in 2016. She returned to complete additional business courses and develop her skills. Continuing her education is the key ingredient to success as a businesswoman, Erica said.
"I love school, I love education. I'm the first person in my family to get this far in my education. I want to continue and earn a master's degree. I may even get a Ph.D. and be named 'Dr. Erica C. Brewer,'" she said. "The experience I had at NICC was life-changing. Especially the career networking events on campus and seeing that everyone is willing to help students – faculty, staff, cafeteria people, everyone."
Working with the SBDC taught her important lessons in business to build upon her education at NICC.
"Jay Wickham and Michaela Freiburger (pictured top right) from the SBDC office in Dubuque were a huge help. Jay became an advocate to me and taught me fundraising and marketing strategies. Michaela really helped with developing my personal business and presentation skills, how to engage well with others," Erica said.
Inspiration, direction and support from others is integral to her business success, she said. The NICC Dubuque Center staff helped with difficult assignments and Marketing instructor David Minnihan (retired) taught lessons in business sustainability. Collective Small Business Alliance Executive Director A. Alanda Gregory continues to inspire with her leadership, and Dale Campbell, CEO and founder of Positive Productions Plus! In Dubuque, keeps encouraging Erica to get into the television market.
This spring, Belle Allure Minkz and Boutique will move from its current location at 1680 Central Ave. to 1060 Central Ave., Suite A. Erica knows that with growth and expansion is the realization that she can't do everything alone.
"I see myself bringing two other employees into the store at some point. Women who have education, leadership skills, fashion knowledge and customer service skills," she said.
Tags: Alumni Shining Star
---