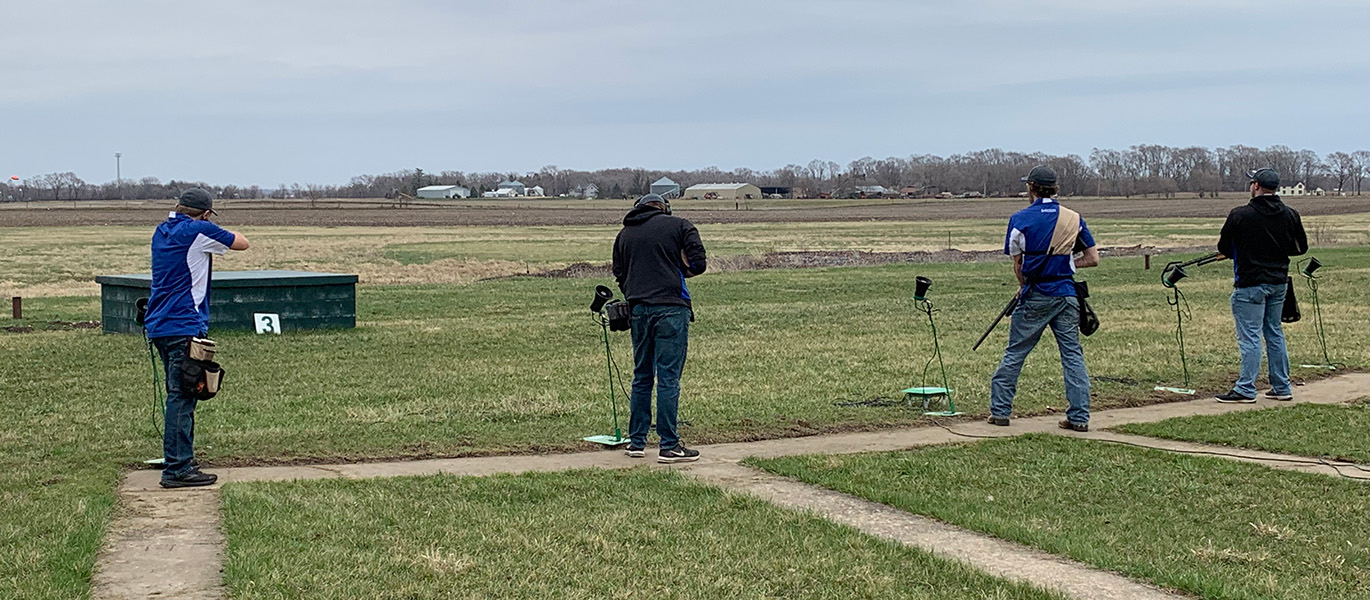 Sports Shooting team concludes season at 2022 Iowa Jr. College Championships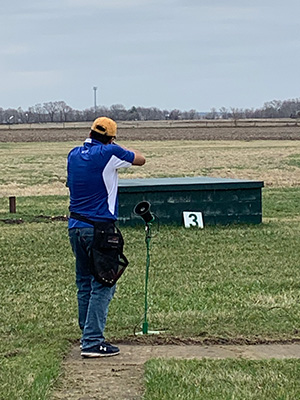 CEDAR FALLS, Iowa—The Northeast Iowa Community College Sports Shooting team competed in the final meet of the season at the 2022 Iowa Jr. College Championships, placing ninth, in Cedar Falls on April 23.
Student athletes posted strong individual scores in the match, and the team's effort yielded a final score of 879. NICC athletes competing included Alex Digman, Earlville, with a score of 178; Drew King, of Marshalltown, 179; Matthew Morel, Galena, Ill., 165; Zach Schroeder, Elgin, 168; Tracer Tollefsrud, of Canton, Minn., 181; and Alex Zweibohmer, Decorah, 173.
"I'm glad the rain held off so we could have a fun day out at the range with the whole team," stated Alex Zweibohmer at the conclusion of the day's competition.
Tracer Tollefsrud agreed, and pointed out the steady improvement from each of the team's athletes in the eight rounds of competition. "Considering the forecast, the weather was great. I'm glad that we were able to end the season off on a high note with every shooter improving as we went on," Tollefsrud said.
The championships capped a good season and the final meet of the season displayed strong individual performances, said head coach Anthony Sisneros. "The Jr. College State Championships marks the end of our 2021-22 season. Our student athletes had some scores that were their personal bests. I couldn't be more proud of the team and look forward to next season."
For more information about the Sports Shooting team at NICC, visit www.nicc.edu/sportsshooting.