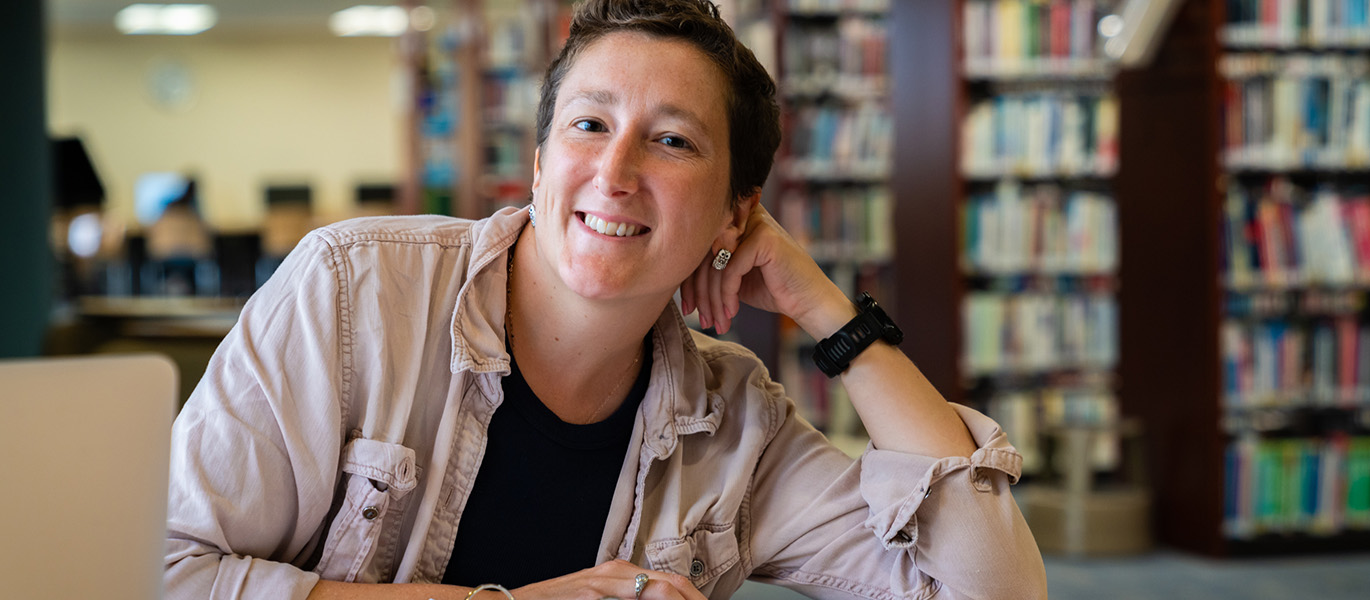 Competency-Based Education, flexible options at NICC meet public need
Thursday, February 2, 2023
Students who are employed during the day or who have family commitments can attend training and hands-on lab times when it works around their schedules.
NORTHEAST IOWA—Northeast Iowa Community College (NICC) has developed new initiatives designed to offer students more flexibility when earning their certificate, diploma or degree. Education and training options at NICC reflect the needs of learners in northeast Iowa, their lives and experiences.
Flexible learning options, such as Competency-Based Education (CBE), shorter online courses and Credit for Prior Learning, allow students more freedom when planning their course schedules around family and work responsibilities. NICC also offers short-term training Career Pathway Certificates that students can complete in just a few months to develop skills for well-paying, entry-level employment.
"In Credit for Prior Learning, students can validate they have met the course competencies prior to taking the course. Options such as taking the course final, validating skill competencies or creating a portfolio of evidence that meets course competencies with prior experiences ensure a student is not required to take repetitive material. Students pay half of the credit cost for courses approved through Credit for Prior Learning saving money and time," said Kathleen Nacos-Burds, Ph.D., NICC vice president of learning and student success.
CBE options at NICC are currently available for students in the Welding diploma and the Business Administration certificate and degree programs. CBE programs focus on mastery of course concepts and information, not how long it takes to learn it. Students set their own deadlines and move through courses at their own pace. This allows students to advance quickly through material they already know and take more time on challenging concepts, according to Lindsey Haas, CBE success coach.
"CBE allows students the ability to create their own schedule for learning and complete their coursework when it is most convenient for them. CBE's flexible pacing also makes it easier for students to finish their courses quickly if that's their goal, or they can get ahead in their courses and take a few days off from studying when needed," Haas said. "Students may enroll with prior experience or knowledge in a particular subject area and then demonstrate their competency in those areas to progress quickly."
The CBE approach works for Abby Panoch, a student enrolled in the Business Administration program.
"I chose to enroll in the Business Administration program through NICC to improve my future career options, and CBE is a great choice for me because I work full-time and can work on coursework at my own time," Panoch said. Panoch works full-time for a family-owned business and enrolled at NICC after starting, but not completing, a degree at a four-year college. "Earning a degree is very important to me, whether my job requires it of me or not," she said.
How CBE works
CBE divides coursework into a sequence of modules that are delivered online through the College's Learning Management System, Brightspace. NICC instructors guide students through each competency by providing feedback, support and educational resources. In addition, students in career and technical education programs like Welding schedule time in the open welding lab to complete hands-on work at a personalized pace.
"Various instructional designs have been implemented at NICC to allow students to move through courses and programs at a faster pace. CBE allows students the opportunity to test out of a course prior to entering or enrolling in a course, and move at their own pace as they master competencies. Thus, a student will not be required to take a course they have already mastered, or they could complete a 16-week course in only eight weeks," Nacos-Burds explained.
Shorter Classes, No Textbooks
NICC offers eight- and ten-week online courses, later start courses and "Z-degree" courses throughout the academic year that save time and money for students. These online courses typically start several weeks after the beginning of each semester allowing students time to enroll at different times during the year instead of a full-semester, 16-week course. Z-degree courses are online and require no textbooks or fees; NICC students use free open educational resources as part of their learning.
Career Pathway Certificates
Students who want to train for a different career or advance in their current position may enroll in Career Pathway Certificate programs at NICC. These short-term training programs have variable start times throughout the year, and can be completed in two to six months. Students who are employed during the day or who have family commitments can attend training and hands-on lab times when it works around their schedules.
The next certificate programs being offered in February include Certified Nurse Aide (CNA), Welding (GMAW) CBE, Construction Equipment Operator, Intro to Cabinet Making & Casework, Intro to Advanced Manufacturing and Culinary Foundations. In March, programs offered are Phlebotomy Technician, Building Construction and Construction Equipment Operator.
For more information on these learning options visit the NICC website at www.nicc.edu/cbe or www.nicc.edu/online. Learn more about Career Pathway Certificate options at www.nicc.edu/cpc.
---