A Northeast Iowa Community College Alumni Shining Star: Cathy Dietzenbach of Waucoma
Tuesday, December 6, 2016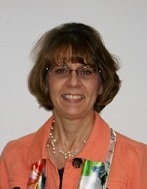 The history of Northeast Iowa Community College (NICC) is forever connected to its alumni – the graduates who have progressed into their careers successfully, raised families and served their communities, and have helped to honor NICC by sharing the College's story.
In this spirit, the College is honoring "Alumni Shining Stars" during the year to celebrate these standout individuals who have demonstrated their support for NICC and a commitment to its mission. The December 2016 Alumni Shining Star is Cathy Dietzenbach, of Waucoma, a 1979 Clerical program graduate from the Calmar campus.
Dietzenbach's decision to enroll at NICC after graduating from South Winneshiek High School was influenced by its location, affordability and the familiarity of the College, which was at the time named Northeast Iowa Technical Institute (NITI).
"I was the oldest of five children and the presence of the College locally made a difference. I was still able to complete a technical education, yet could live at home," the alumna said. The Clerical program appealed to Dietzenbach because she would begin a career in a support role, but nonetheless a critical one that would keep an organization running smoothly and efficiently.
After graduation from the program, she worked for the Winneshiek County Farm Bureau office before beginning her career for Turkey Valley Schools in 1989, where she devoted her next 18 years of service in education. A career in education seemed like a perfect fit.
"I have always liked the education piece in my career. The kids who attend our schools are our future. We have to provide what students need so they may succeed, such as access to the latest technology," Dietzenbach expressed. "This is what I see Northeast Iowa Community College doing, and I have observed such tremendous growth at the Calmar campus. Also, because NICC is local you want to support where our taxes are going and that our students are at the forefront of the technology available in NICC programs."
After marrying and starting a family, Dietzenbach returned to the NICC Calmar campus to take advantage of a 2+2 Business Management four-year degree program offered in partnership between the College and Upper Iowa University in Fayette.
In 2007, she was named director of business services for Decorah Community School District. At her new place in education, she contributed her leadership and financial acumen toward the passage of a $10.5 million bond issue, as well as helping to manage a $20.7 million renovation project of Decorah High School completed in July 2014. The NICC alumna sees more opportunities ahead for expanded facilities to meet the needs of the community.
"Our superintendent and steering committee are always looking toward what the needs of the district pertain. Right now, we are looking at trying to build a new elementary facility for pre-K through third grade students," she said.
Dietzenbach is an active leader in the community and for the church; she has served as a lay minister, a past officer of the parish finance council for St. Mary's Church and a past member of the pastoral council for Christ Our Hope cluster. She is a church retreat leader and a mentor for new leaders.
While employed at Turkey Valley, she served as secretary and treasurer for Dollars for Scholars and as president and vice president for Music Boosters. About a year and a half ago, she began serving as secretary for a new Future of Turkey Valley organization whose membership examines local enrollment and declining enrollment trends in the school system.
Cathy and her husband Dennis have two grown children, Keith and Karla. Keith is a consumer loan administrator in the banking industry in Minneapolis, Minn., and Karla is a registered nurse at a cancer center in Cedar Rapids.
Tags: Alumni Shining Star
---