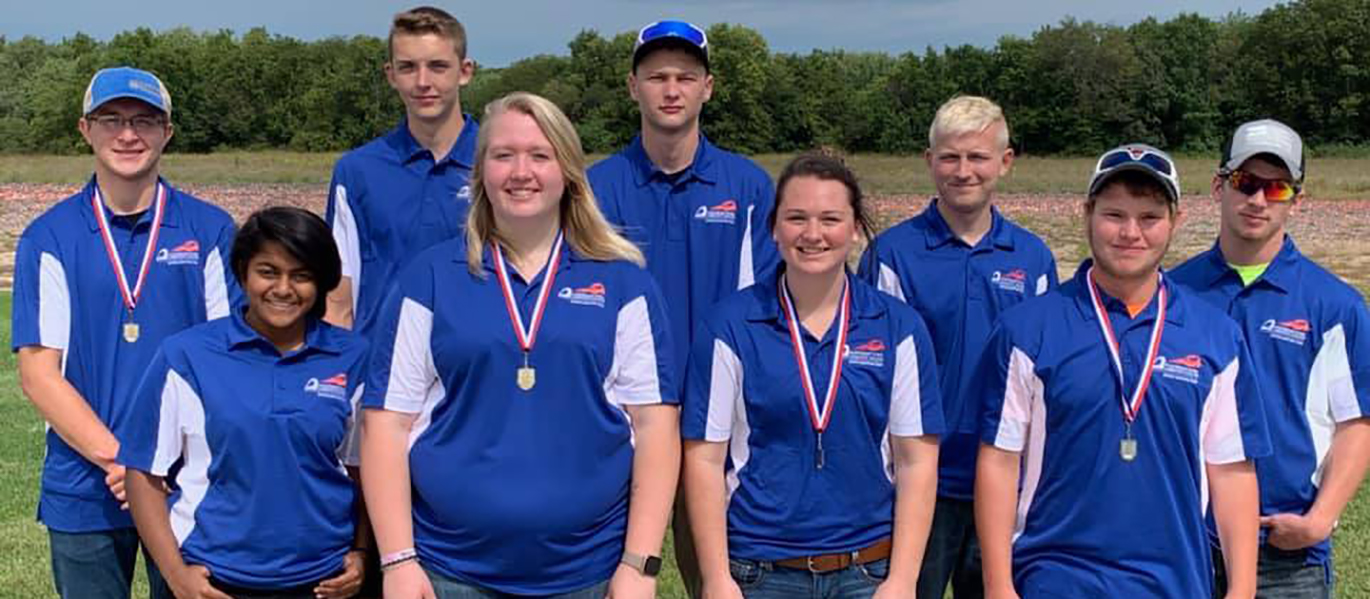 Iowa Community College Athletic Conference names three NICC athletes to Fall 2019 Academic All-Region Team
Wednesday, January 15, 2020
The Iowa Community College Athletic Conference (ICCAC) announced the Academic All-Region performers for Fall 2019. First Team performers received a 3.5 GPA or above, while Second Team members earned between at 3.0 and a 3.49 GPA. Sports recognized include baseball, basketball, bowling, cross country, golf, soccer, sports shooting, swimming and diving, volleyball and wrestling.
This fall, nearly 1100 student-athletes from 15 colleges earned ICCAC Academic All-Region honors.
Three Northeast Iowa Community College Sports Shooting team athletes received First Team honors:
Kaylie Klimesh, of Calmar. Klimesh is a first-year Associate of Arts student at the Calmar campus.
Jack Nelson, of Peosta. Nelson is a first-year Industrial Maintenance Technician student at the Peosta campus.
Tanner Lane, of New Hampton. Lane is a first-year Computer Numerical Control (CNC) Machinist Technician student at the Peosta campus.
The Northeast Iowa Community College team competes in the ICCAC East Division against athletes representing Hawkeye, Indian Hills and Southeastern community colleges, as well as three collegiate teams from Kirkwood Community College, Mt. Mercy University and Allen College of Nursing, that comprise the Corridor Clay Crushers. ICCAC West Division teams include Iowa Central, Iowa Western, Iowa Lakes, Southwestern, Northwest Iowa and Elsworth community colleges.
For more information on the NICC team, visit www.nicc.edu/sportsshooting.