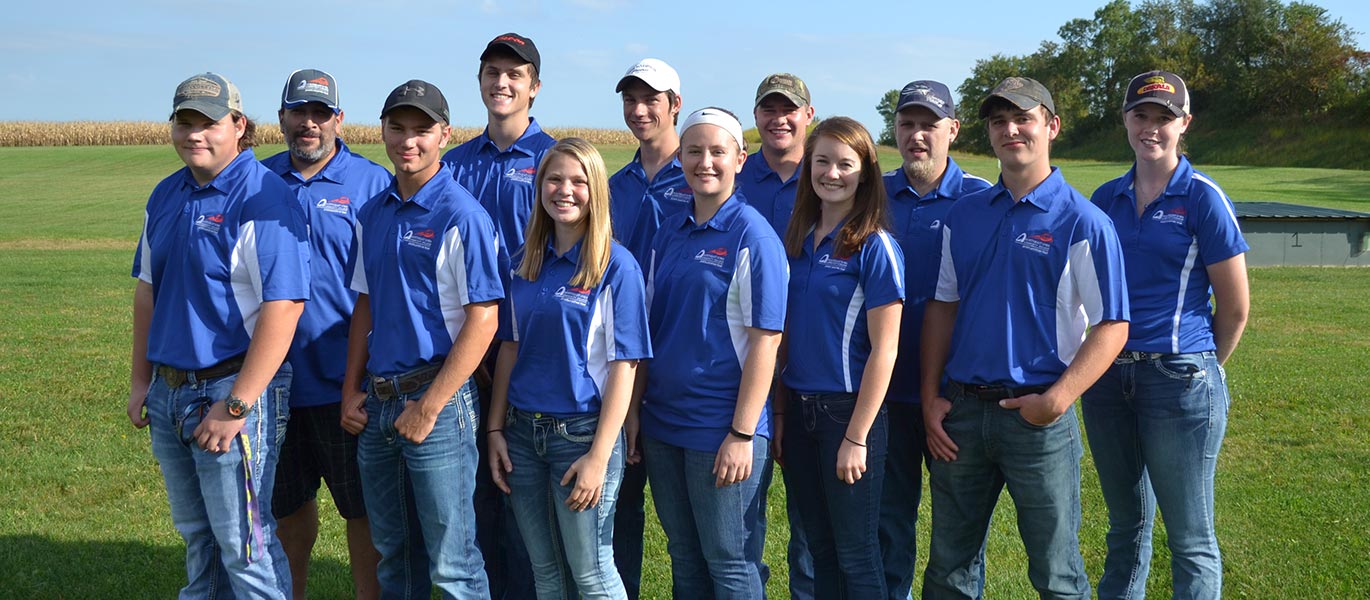 Northeast Iowa Community College Sports Shooting team wins tight home match, 441-440
Wednesday, April 17, 2019
NICC DISTRICT—The Northeast Iowa Community College Sports Shooting team won a nail biter over Southwestern Community College at their conference dual home meet on April 13 at Turkey Valley Trap Range.
The final tally, 441-440, is generated by taking the top five scores from each team, after each athlete has shot at 100 targets. A one-target team difference in intercollegiate play is rare. Other sports analogies are useful illustrations: it's like the equivalent of winning in a photo finish, a last second shot at the buzzer, or a last-second 60-yard field goal to win the game.
NICC coach Anthony Sisneros was exuberant over the team's performance.
"What a great win for us! I couldn't be prouder of our student athletes. The cold and wind was brutal and they were able to stay focused through it all. I don't know that I ever remember a one-target team score difference; each team member was needed, and it just goes to show that every target counts," he said.
At the meet, Southwestern swept the women's medals, but NICC captured the men's. Male Individual medalists included: Andrew Wagner (1st place), Christian Schwickerath (2nd place), Landon Goza (3rd place).
Melody Gossman captured 4th place Female Individual in competition.
NICC student athletes competing at the meet included:
Shaylee Brincks, of Waucoma
Hannah Evert, of Mazomanie, Wis.
Melody Gossman, of Rose Creek, Minn.
Landon Goza, of Fort Atkinson
Carter Haag, of Lewiston, Minn.
Kenneth Hintz, of Dubuque
Journey Howe, of Lawler
Adam Reinertson, of Fayette
Christian Schwickerath, of New Hampton
Andrew Wagner, of Calmar
The Northeast Iowa Community College team will compete next on April 27 at the Iowa Collegiate Trap Championship at Stockdale Gun Club in Ackley, Iowa.