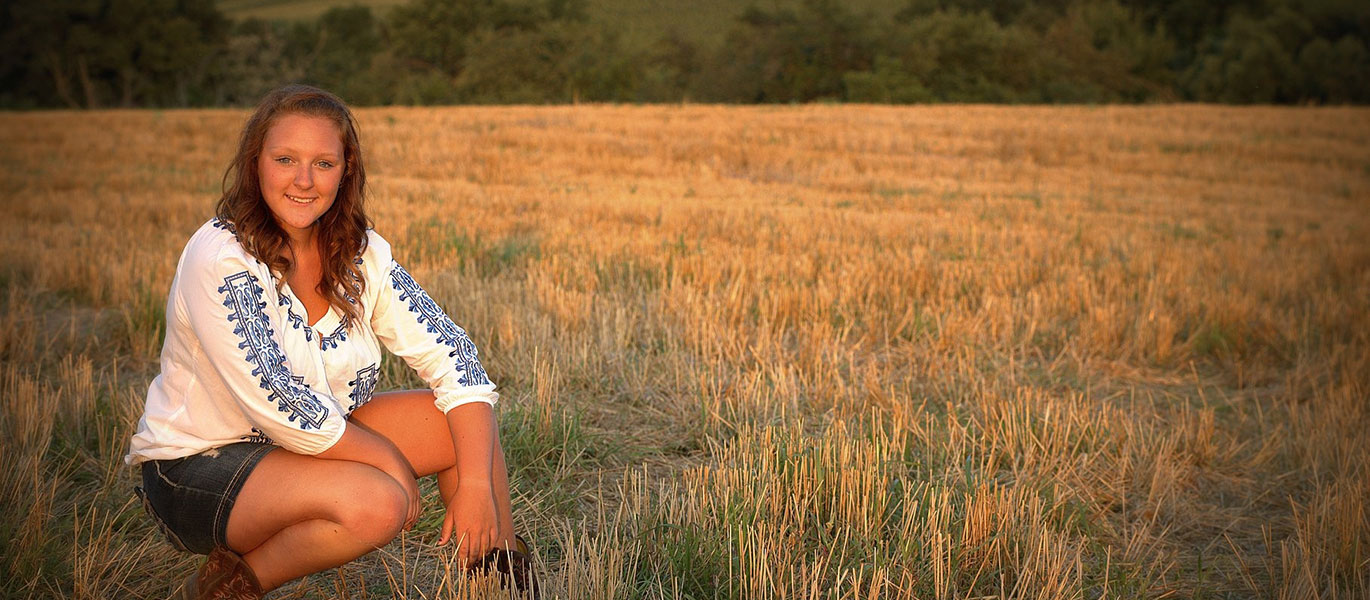 Driven to succeed: Ed-Co graduate earned high school diploma and degree from NICC last spring.
Wednesday, September 4, 2019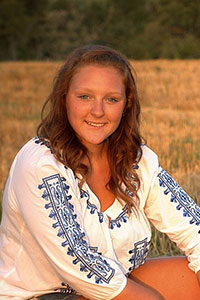 EDGEWOOD—A jam-packed high school career, including part-time jobs and commitments to school organizations and athletics, didn't get in the way of Emma Ehlers' plans.
Ehlers accomplished last May what few high school students manage to do: she received her Edgewood-Colesburg High School diploma and an Associate of Arts degree from Northeast Iowa Community College in the same month. A little more career planning and conversations with academic advisors goes a long way toward reaching one's goals, according to Ehlers.
"As an Ed-Co student, I planned to graduate from high school and earn my NICC Associate of Arts (A.A.) degree from the start. It was thrilling to have such a huge goal and then to see it start happening. This fall, I am attending Iowa State University to receive my bachelor's degree in Agriculture Business and Economics," Ehlers explained.
Her efforts began in earnest as a high school sophomore. She enrolled in online credit courses through NICC, and by the time graduation had arrived, had earned 65 credits that transferred to Iowa State.
"The nicest benefit for me was that all of my college credits did transfer in and my time wasn't wasted with credits that wouldn't transfer. Taking my classes from Northeast Iowa Community College also gave me a real-life example of what the rigor of classes will be like at ISU and helped me to be confident in my knowledge and education," she said.
Ehlers completed her diploma and an A.A. degree while juggling many responsibilities, at school, work and at home. She lives on a 185-acre crop farm in Edgewood, where she helps to manage 25 head of cattle, goats, horses, dogs and chickens. Ehlers has worked as a lifeguard every summer since 2016 and also as a server at Franny's, a local restaurant. At school, she participated in large group and individual speech, as Ed-Co Future Business Leaders of America club president her senior year and a member since freshman year, FFA, Art Club, cross country and track, band and choir.
Her schedule required time management skills. "The biggest thing I learned from taking online college courses was organization. Taking college classes, high school classes, working part-time and maintaining a social life was a lot to handle at once. Getting all of this done gave me more confidence to continue at ISU this fall. I began as a sophomore because of the credits I had already earned!" Ehlers said.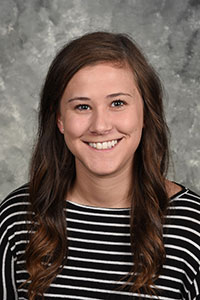 Morgan Giesemann, Ed-Co High School counselor, credits Ehlers' motivation and persistence for making her achievements possible.
"Emma is a very passionate and dedicated student. She was told as a sophomore she could receive her associate's degree while in high school, and she was determined to reach that goal. Emma learned to advocate for herself, and collaborate with many different people to make her goal attainable, including career coaches from Northeast Iowa Community College. I enjoyed working with Emma and seeing all her hard work pay off. Emma has the ability and skills to be very successful at Iowa State this fall, and I am very proud of her!" Giesemann said.
The National Alliance of Concurrent Enrollment Partnerships (NACEP) Accreditation Commission granted full seven-year re-accreditation to Northeast Iowa Community College this spring. NACEP first accredited the College's concurrent enrollment programming and partnerships with northeast Iowa school districts in 2012. As the nation's only accrediting body for these unique and impactful educational partnerships, NACEP standards serve as the model criteria for ensuring parity in faculty, course content, student outcomes and support. The NACEP re-accreditation indicates that Northeast Iowa Community College met the nation's most rigorous standard in concurrent enrollment programs.
Current high school freshmen, sophomores and juniors can earn college credit with summer courses at NICC while saving 20 percent on tuition and student fees will be waived. For more information on opportunities for high school students to earn college credit through NICC, visit www.nicc.edu/highschool.
---