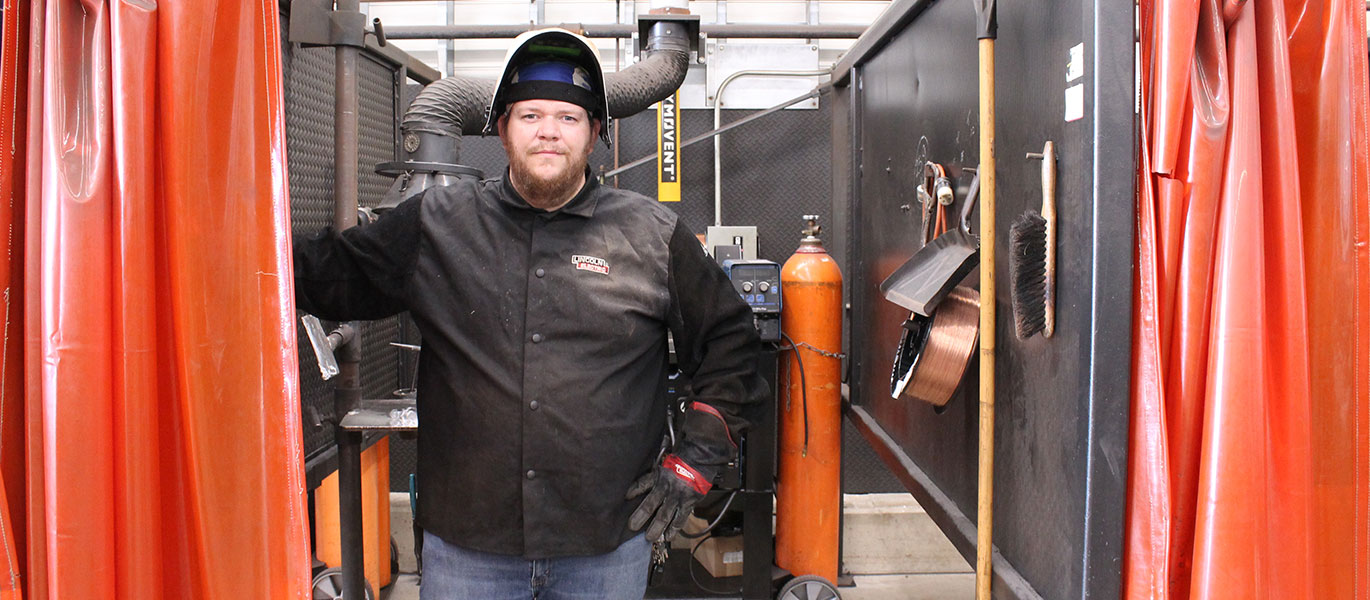 Welder gains certification through NICC to enhance skills, marketability
Wednesday, September 11, 2019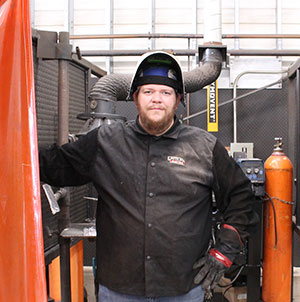 A white picket fence and a full-time career are the staples of the American dream. A dream often considered by Dubuquer, Sonny Thornton.
Born in Michigan, Sonny moved around with his family until eventually landing in the tristate area in the early 1990s.
"To get a good job anywhere takes certification," Sonny said, "and a lot of people can't afford the time or cost of schooling."
"A neighbor knew I did some welding and mentioned the Welding GMAW Career Pathway Certificate program at Northeast Iowa Community College I took the dive and was able to meet new people and refine the craft, all with a flexible schedule so I could keep up with family life," Sonny explained. "After I graduated in May 2018, I was in my family shop welding up a trailer, when a family member remarked, 'If you like welding so much, why don't you just apply at John Deere?' So I talked to my wife and decided to give it a try."
In September 2018, John Deere hired Sonny as a welder. Shortly after orientation, he was welding upper links in the skid steer department. Now he does finish welding on skid steer boom arms. "The workday moves quickly, and I work with a great bunch of people. I love it!" Sonny said.
Opportunity Dubuque and the welding program at NICC has given Sonny and his wife the potential and ability to make the American dream a reality, and opened doors for his children.
"The big question had when I enrolled at NICC was, 'How am I going to afford this?' The College directed me to the Opportunity Dubuque funding program, and that took care of all of it! It was a giant weight off my shoulders and I am grateful," he said.
Sonny hopes to use his welding skills to start an agriculture-based repair shop, with a weld truck.
The Opportunity Dubuque workforce initiative was established between Northeast Iowa Community College, Dubuque Works and Greater Dubuque Development Corporation. Opportunity Dubuque supports community members interested in upskilling or reskilling for a different career. When graduates find local manufacturing employment, Opportunity Dubuque helps to close the skills gap in northeast Iowa. Today, there are more jobs that require middle skills like welding and machining than there are qualified employees to fill the positions.
---