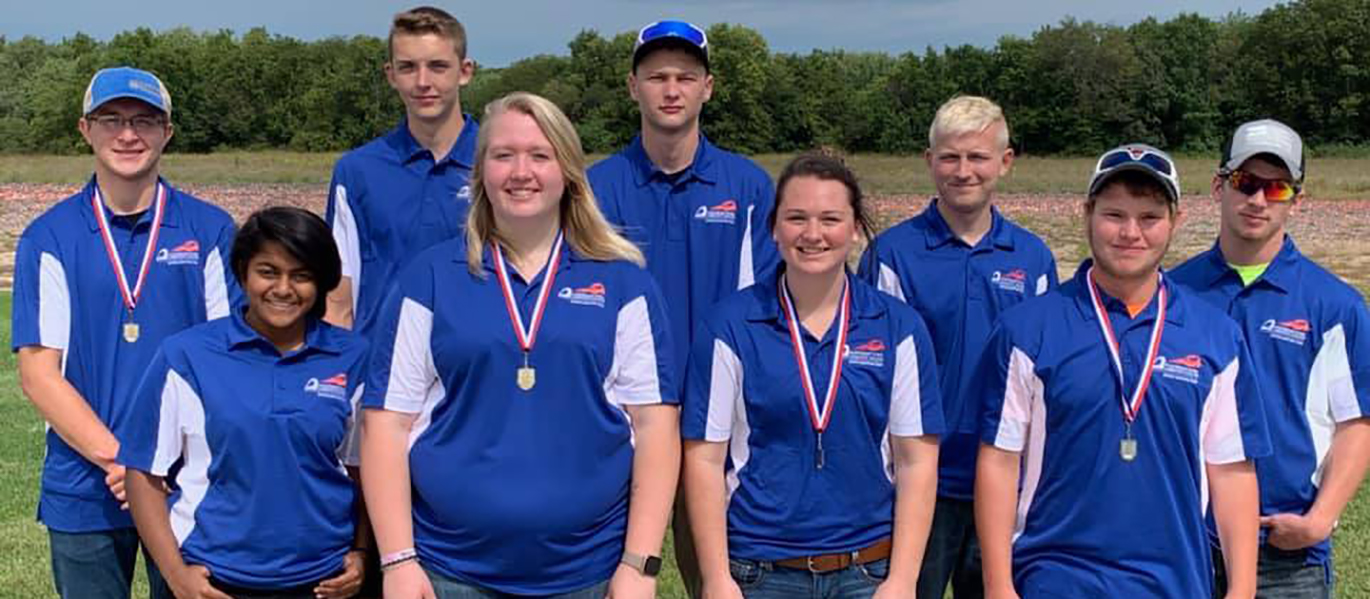 Northeast Iowa Community College Sports Shooting team wins season opener, 478-447
Tuesday, September 17, 2019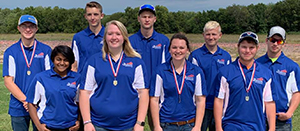 NICC DISTRICT—The Northeast Iowa Community College Sports Shooting team won the first meet of the 2019-2020 season against the Corridor Clay Crushers in Cedar Rapids on Sept. 14. The Crushers includes student athletes from Kirkwood Community College, Mt. Mercy University and Allen College of Nursing.
The NICC team won a convincing victory at the meet, 478-447, fueled by strong team and individual performances.
NICC student athletes captured or tied for first and second place honors in both female and male individual contests:
Female Individual: Kaylie Klimesh, of Calmar, tied for first place with a 98/100.
Faith Ubersox, of Shullsburg, Wis., took second place with a 93/100.


Male Individual: Nathan Breska, of Arcadia, Wis., took first with a 97/100.
Anthony Gossling, of Calmar, took second place with a 96/100.
NICC team athletes also include: Tanner Lane, New Hampton; Jack Nelson, Peosta; Seth Owen, Peosta; Noah Reinhart, Elkader; and Chetanya Shivakunmar, a Peosta campus student from Bangalore, India.
"I think we looked pretty good," said Tanner Lane, a first-year NICC student and New Hampton High School graduate. "Some of us had not been in a squad with our teammates, and we did very well I think. We also took home four out of the six medals that were awarded. But there are a few spots that each one of us can work on because there is always room for improvement."
Coach Anthony Sisneros is excited to see this team do so well in its first test of the 2019-2020 season.
"We had a good turnout of student athletes and excellent weather conditions for our first completion of the season. It's exciting to walk away with the victory over our opponent and for all the athletes who placed in the top three for the females and males. It's also exciting to see our inexperienced athletes out competing, and it will be fun to watch them improve as the season progresses," he said.
The Northeast Iowa Community College team will compete next on Sept. 28 against Indian Hills Community College in Ottumwa.