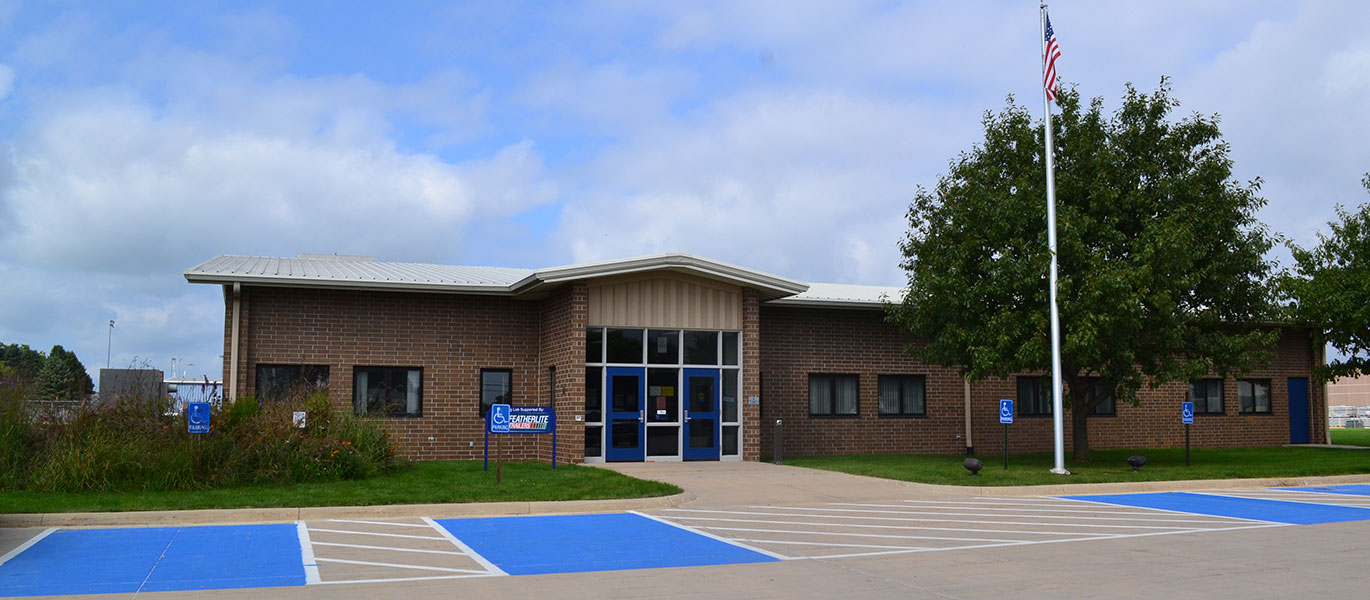 From manufacturing to the business world: Cresco resident upskills and finds renewed career success
Thursday, February 13, 2020
The success of adult learners in Howard County is furthered by the good relationship established between Northeast Iowa Community College and local businesses.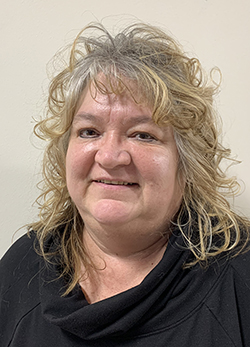 CRESCO—A career change later in life takes courage, an openness and ability to develop new work skills, and the resilience to follow through on a new dream.
In the decades since high school, Susie Balk experienced the transformation of advanced manufacturing and new technologies, and she grew along with the times. Yet one constant persisted: the possibility of periodic layoffs and uncertainty about her future. This uncertainty, coupled with the increasing physical demands of the work, prompted Balk to think about more stable employment.
At 48 years of age, Balk enrolled at Northeast Iowa Community College.
"I got laid off and that's what brought me to NICC. I was thinking at the time, "do I hold on to see if my job comes back or do I go back to school?" I was working on a factory floor and I decided I wanted something different, so at the end of the six-month layoff period, I did a 180-degree turn and went back to school. I tell you, if a 48-year-old can do it, anyone can do it," Balk explained.
Balk determined that a business career made more logical sense. In 2018, she completed an Accounting Clerk diploma and an Associate of Applied Science degree in Administrative Office Management.
"I wanted to have a job that was needed and here in Cresco. You can find administrative assistant jobs here – and, I've always liked accounting," said Balk.
The tuition for Balk's education was paid for through the federal Trade Adjustment Act, provided that she remain enrolled full-time. Now she's the business office manager at Accura Healthcare in Cresco, a long-term care facility that is part of a 22-unit group in Iowa.
"Accura is growing all the time. Who knew I'd be a department head one day?" she said, smiling.
Adult learners who return to Northeast Iowa Community College to train for a different career make a commitment to their learning, explained Jessica Reis, NICC Cresco Center director.
"Susie really dedicated her time and energy to training for a different career. For adult learners, sometimes the hardest part of retraining and upskilling for a new career is just getting started. I am inspired by Susie's courage to take the leap, and I agree with her sentiment – anyone can do it, you just have to be willing to commit," said Reis.
The success of adult learners in Howard County is furthered by the good relationship established between Northeast Iowa Community College and local businesses, added Wendy Mihm-Herold, Ph.D., NICC vice president of business and community solutions.
"We work together, as educators and businesses, to share the skillsets and knowledge our graduates need to have to be successful in their careers. Business leaders are especially critical to our efforts because these companies are local and passionate about investing our area's future workforce," said Mihm-Herold.
The NICC Cresco Center is an invaluable resource for students as they enroll in college credit courses and explore potential careers. The center is convenient for students, by offering access to online and face-to-face college credit courses, admissions information, course registration, placement testing, financial aid assistance and academic advising. Success Coaches provide the one-on-one attention students may need to help guide their career path and to select the NICC program most suited for their goals.
From 2018-2019, one in seven Howard County residents were served by Northeast Iowa Community College. More than 350 students, including high school students, enrolled in 3,670 credits. NICC Business and Community Solutions processed 1,306 continuing education course registrations for 929 county residents in areas such as healthcare, information technology, advanced manufacturing and career development.
For more information on services offered through the NICC Cresco Center, visit www.nicc.edu/cresco or contact Reis, center director, at (844) 642-2338, ext. 4700.
---