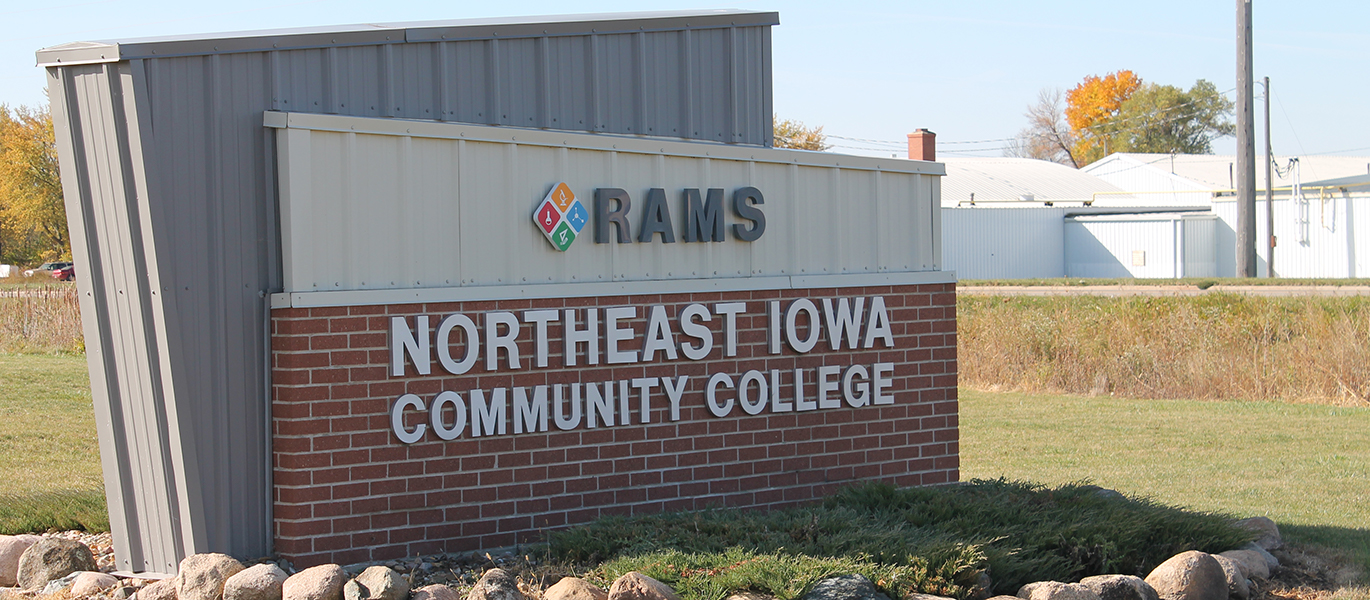 Never too late: Oelwein parent returns to school, dreams of opening neighborhood bar and grill
Thursday, February 13, 2020
Coursework in the NICC program gave McGraw the business background she needs. She completed courses in computer software, sales, marketing, accounting and management.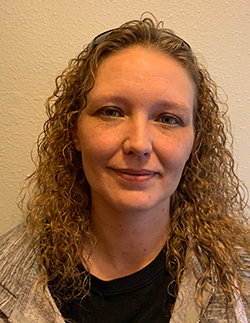 OELWEIN—A career change later in life takes courage, an openness and ability to develop new work skills, and the resilience to follow through on a dream.
Kristin McGraw has always dreamed of opening her own neighborhood bar and grill in northeast Iowa. Life gets in the way sometimes. The single parent lives in Oelwein and works full-time for Bertch Cabinets as well as two part-time janitorial jobs. She has managed her children's busy schedules and shuttled them to activities and events for years. She found a solution in Northeast Iowa Community College's Business Specialist – Associate of Applied Science degree. Many courses in the two-year program are completely online.
"Northeast Iowa Community College gave me the option of online programs which provided me the flexibility I needed to finish my degree and still be there for my children. It's a great school. Everyone there truly wants you to succeed, and they provide the resources in order to do so. The campus is welcoming, and the professors are wonderful," McGraw explained.
Coursework in the NICC program gave McGraw the business background she needs. She completed courses in computer software, sales, marketing, accounting and management.
McGraw also received several scholarships and grants to support her college education, including the NICC Comeback Scholarship, a Federal Pell Grant, a Federal Supplemental Educational Opportunity Grant, and the Willis and Patricia Hansen Scholarship. She will graduate this May.
"Financial aid and scholarships have helped me by covering my education expenses, such as tuition and fees, books and supplies, and transportation. I am very grateful for all the help I received in order to continue my education," she said.
Adult learners who return to Northeast Iowa Community College to train for a different career make a commitment to their learning, explained Terri Rubner, NICC RAMS and Oelwein Center director.
"For adult learners like Kristin, sometimes the hardest part of retraining and upskilling for a new career is just getting started. I am inspired by her courage to take the leap," said Rubner.
The success of adult learners in Fayette County is furthered by the good relationship established between Northeast Iowa Community College and local businesses, added Wendy Mihm-Herold, Ph.D., NICC vice president of business and community solutions.
"We work together, as educators and businesses, to share the skillsets and knowledge our graduates need to have to be successful in their careers. Business leaders are especially critical to our efforts because these companies are local and passionate about investing our area's future workforce," said Mihm-Herold.
The NICC Regional Academy for Math and Science (RAMS) and Oelwein Center is an invaluable resource for students as they enroll in college credit courses and explore potential careers. The center is convenient for students, by offering access to online and face-to-face college credit courses, admissions information, course registration, placement testing, financial aid assistance and academic advising. Success coaches provide the one-on-one attention students may need to help guide their career path and to select the NICC program most suited for their goals.
From 2018-2019, one in 12 Fayette County residents were served by Northeast Iowa Community College. More than 440 students, including high school students, enrolled in 4,851 credits. NICC Business and Community Solutions processed 2,061 continuing education course registrations for 1,248 county residents in areas such as healthcare, information technology, advanced manufacturing and career development.
For more information on services offered through the NICC RAMS and Oelwein Center, visit www.nicc.edu/rams or contact Rubner, center director, at (844) 642-2338, ext. 5700.
---