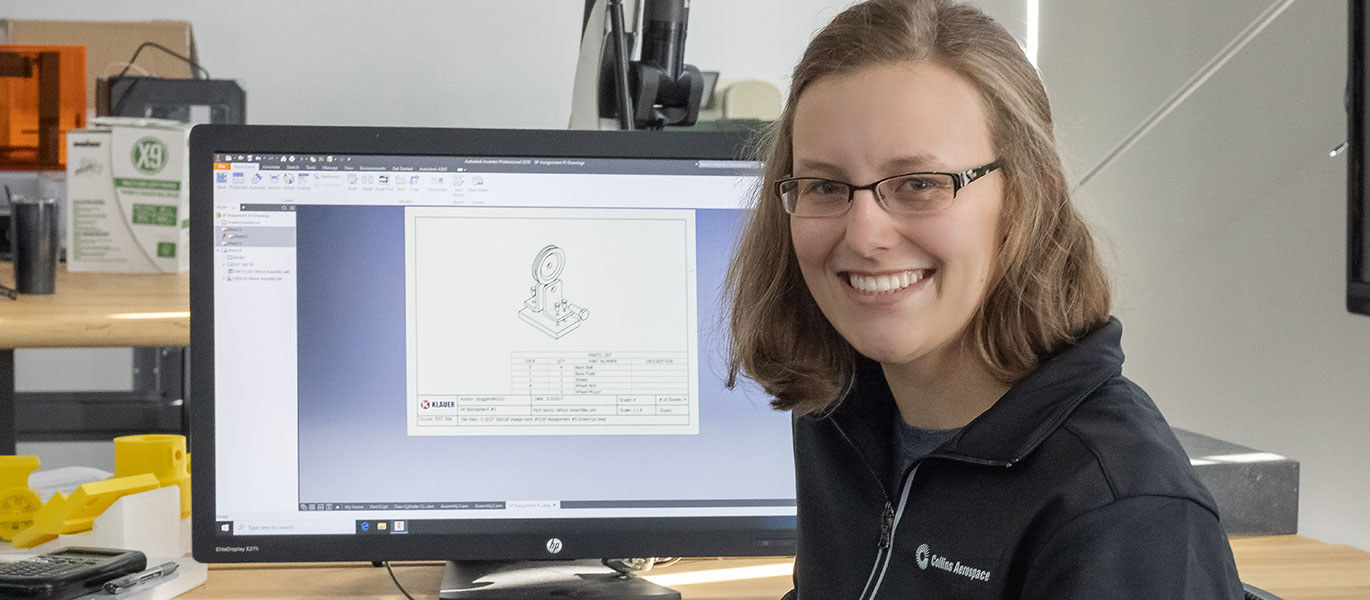 Engineering Technology program creates big career opportunities for Earlville student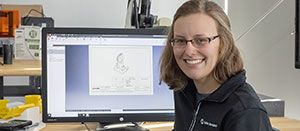 Samantha Kluesner set her sights on a career in either aerospace engineering or biomedical engineering. Northeast Iowa Community College's Engineering Technology program is the first important step to achieving her goals.
"Both careers intrigue me because I work in the aerospace industry and there are so many opportunities. Biomedical engineering also greatly interests me because being able to make an impact on an individual's personal life is a huge opportunity, for both the engineer and the person receiving these products," Samantha said.
Her work as an industrial engineer at Collins Aerospace was helped along through a successful work-based learning co-op experience at the company as part of the NICC program.
"Because of the Engineering Technology program at NICC, I had a co-op experience at Collins Aerospace. I've learned so much for my career and I have a support system here; this College pushed me out of my boundaries and I feel like a completely new person. I couldn't be more grateful," she said.
The College's location close to home, and interaction with faculty and peers in smaller class and lab settings, make a difference in her learning. Completing the program will open new possibilities, increase her earning potential, and develop more self-confidence and knowledge in the engineering field, Samantha explained.
"Many four-year college students don't always have the opportunity to show the experience they have while on campus, versus someone like me, with a two-year Engineering Technology degree. I'm already getting in the door when I look for jobs. Employers are hiring so many two-year community college graduates," she said.
A John Deere Foundation Scholarship is supporting her education in the program.
The two-year Engineering Technology Associate of Applied Science program at Northeast Iowa Community College is designed to educate and train skilled technicians needed for the design and development of new products from concept to completion. Technicians work in analysis and design of production systems and processes involved in manufacturing operations and services, implementation of quality control and continuous improvement processes. Engineering Technology students will develop a multi-discipline skill base, preparing them for the high-level tasks they are required to excel in today's global market place.
---