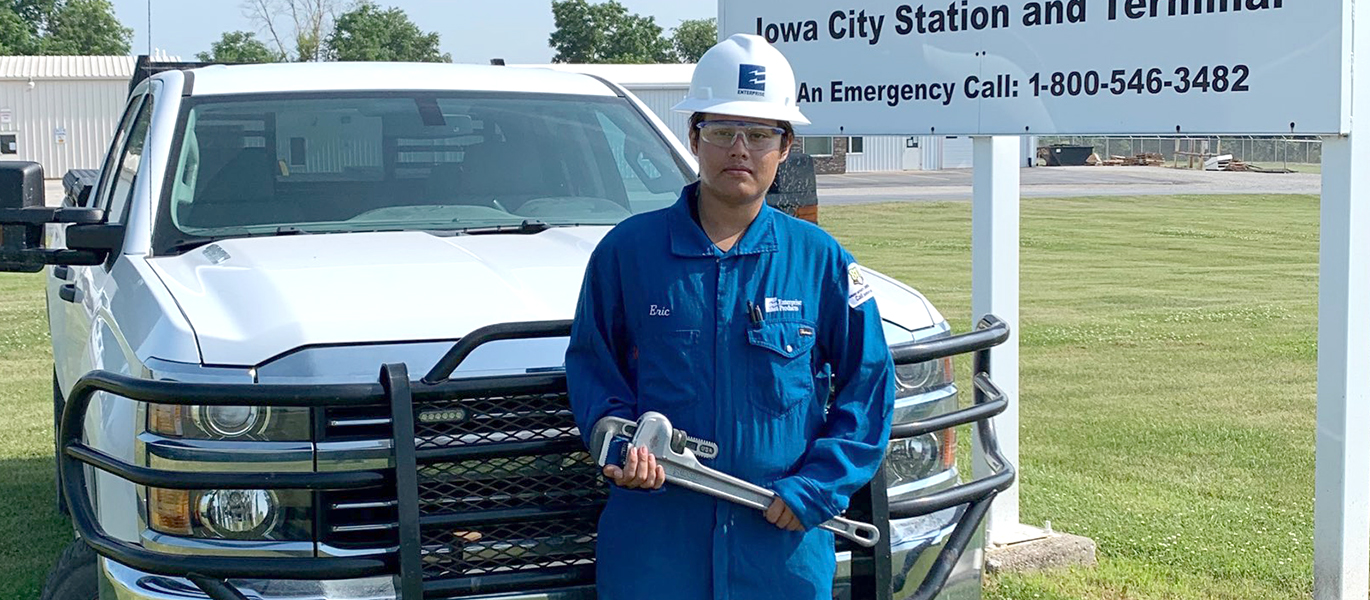 $30 per hour to Start: Industrial Maintenance program graduate begins in-demand career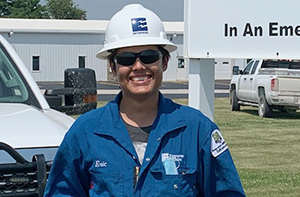 The COVID-19 pandemic hit the State of Iowa right about the time Eric Avila, a recent high school graduate, landed his dream job. Immediately after completing the Intro to Industrial Maintenance certificate program at Northeast Iowa Community College, Enterprise Products Partners LP hired Eric for $30.95/hour.
"My Dad, Leo Avila, teaches the 10-week program at NICC. He told everyone, including me, to get into this field. I'm now making more than $30/hour, so I think my plan worked," Eric said. "This is really huge for me, being just in my early twenties."
As the virus began shutting down operations temporarily across Iowa, Eric completed several safety training certifications online to further develop his skills and knowledge..
The training he received in the NICC program prepared him for a solid, in-demand career with opportunities to advance and grow.
"The program taught me about three-phase motors for industrial maintenance and that was new to me – how to connect them in electrical systems. I enjoyed learning about hydraulics, electrical and pneumatic systems," he said.
The Opportunity Dubuque program created by Greater Dubuque Development Corporation, NICC and in partnership with organizations in the community, supported Eric's advanced manufacturing education.
"The Opportunity Dubuque funding covered the cost of my training. I jumped for joy when I heard that," he expressed.
The Intro to Industrial Maintenance short-term training certificate program is designed to provide students with the fundamental knowledge and skills necessary to install, maintain, troubleshoot and repair equipment found in a variety of industries. This program includes a 10-hour Occupational Safety and Health Administration certification which must be earned to move on to the introduction of the tools and the materials frequently used in industrial maintenance. Students learn to read and prepare electrical blueprints and study the basic theories of hydraulics and pneumatics necessary to troubleshoot or to operate fluid power equipment.
---