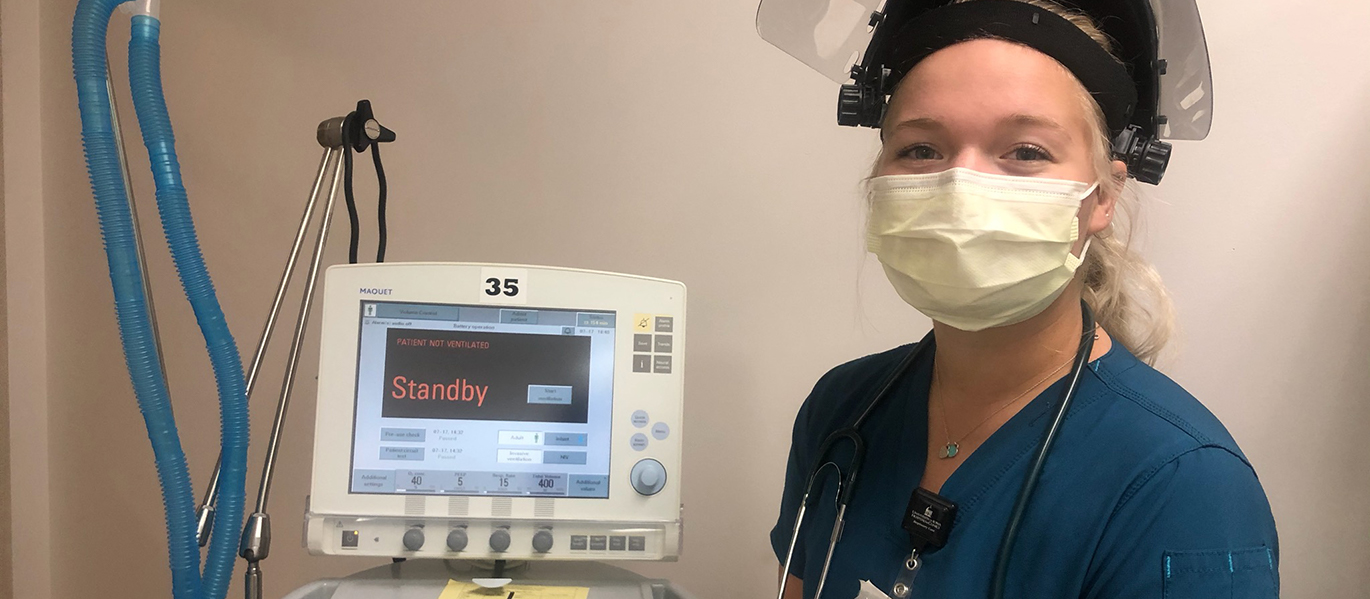 Respiratory Care graduate, Kiley Campbell, is working on the front lines of COVID-19 care
"This is the career path I chose: I wanted to help people in my career."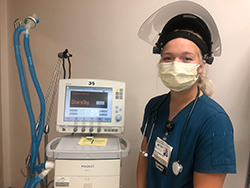 Essential healthcare workers continue to earn praise from across America for their commitment to patient care during the COVID-19 pandemic. Some skilled healthcare employees, like May 2020 Respiratory Care graduate Kiley Campbell, respond to the essential worker heroism label with a sense of humility and purpose.
"COVID is a mystery that is affecting everyone differently. I'm not sure that I would need to be termed, 'essential.' This is what I signed up for, a career in healthcare. This is the career path I chose: I wanted to help people in my career," Kiley explained.
Campbell is a respiratory therapist for The University of Iowa Hospitals & Clinics in Iowa City. Hospital administrators hired Kiley immediately upon graduation from Northeast Iowa Community College.
"I float between different units in a typical shift, such as transport, the emergency room and traumas, and to be an extra hand on the floor. The Respiratory Care program at NICC really prepared me as a student, especially in my clinical rotation at Mercy One in Dubuque. I had experience in the Intensive Care Unit, the ER and other capacities as a student," she said.
Campbell is a graduate of Muscatine High School and, when she learned about the program at NICC, she enrolled and relocated to Dubuque.
"The program faculty do such a great job. They are extremely helpful and supportive. Instructors and students develop close relationships. Everyone shows they care," Kiley expressed.
Respiratory therapists are designated as in-demand occupations in Iowa, and the Future Ready Iowa Last Dollar Scholarship supported Kiley's education and training. "The funding helped so much with relocating expenses and extra help paying for college," she said. "Community colleges that offer two-year healthcare programs, like NICC does, are very important – especially for students who may have families and time commitments. I always wanted to work in healthcare, but didn't want to be in college for four years."
Secure your future in northeast Iowa with a degree in healthcare. Visit www.nicc.edu/healthsciences.
---