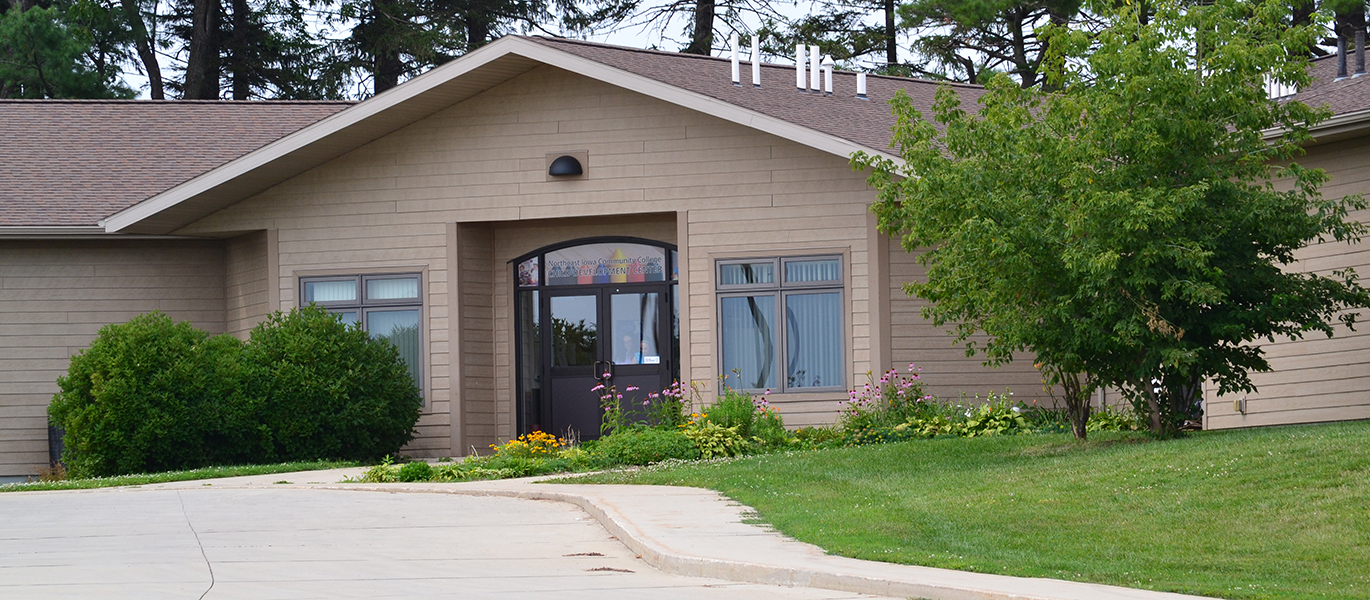 Northeast Iowa Community College and partners recognized with national honors for environmental education work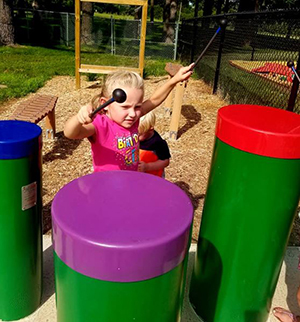 AMES, Iowa – The National Extension Association of Family and Consumer Sciences (NEAFCS) recently recognized northeast Iowa for outstanding work in environmental education.
The Nurturing Nature Explorers in Northeast Iowa Project received first place nationally for environmental education during NEAFCS's recent annual session, noted Cindy Thompson, human sciences specialist with Iowa State University Extension and Outreach and team coordinator for the project.
"Using a wide variety of skills and resources, this team has made a positive impact on enhancing children's and families' interaction with nature," said Thompson, who focuses on family life.
In early 2017, professionals from Northeast Iowa Community College, Child Care Resource and Referral of Northeast Iowa, and ISU Extension and Outreach met to address the need for more intentional efforts focused on increasing children's access to engaging experiences with nature. A vision was established that included professional development opportunities for child care professionals as well as support for the creation of certified outdoor classrooms using resources available through Nature Explore. Nature Explore is a nonprofit program of Dimensions Education Research Foundation with the goal of helping nature become an integral, joyful part of children's world.
"Nature Explore promotes research-based principles through hands-on workshops and outdoor classroom guiding principles," said Thompson, a certified Nature Explore trainer.
Since the first meeting, other organizations have joined the effort: HAWC Partnerships for Children, Visiting Nurses Association, Clayton County Conservation, Keystone AEA and Upper Explorerland Regional Planning Commission. Several county extension councils provided significant cash matches for the grants written to support the project, including Howard, Fayette, Allamakee, and Clayton counties. ISU Extension and Outreach Winneshiek County covered initial grant writing costs. Grants were awarded from the Northeast Iowa Funders Network and McElroy Trust. The Northeast Iowa Chapter of the Iowa Association for the Education of Young Children also provided financial support.
In the last three years, 85 participants have completed day-long training on enhancing children's engagement with nature. Participants included child care professionals working in child development home settings, child care centers, preschool programs, and administrators, as well as a several county conservation naturalists. Northeast Iowa Community College Child Development Center completed the outdoor classroom certification process, as have two locations open to the public: Clayton County Conservation – Osborne Center near Elkader and Fayette County Conservation Outdoor Playscape at Elgin. The Driftless Area Wetland Centre in Marquette is currently in the outdoor classroom certification process.
"To become a certified outdoor classroom, programs must provide evidence of 10 research-based principles, explain how they engage families in the space, and at least one staff person must complete Nature Explore training," Thompson said.
---