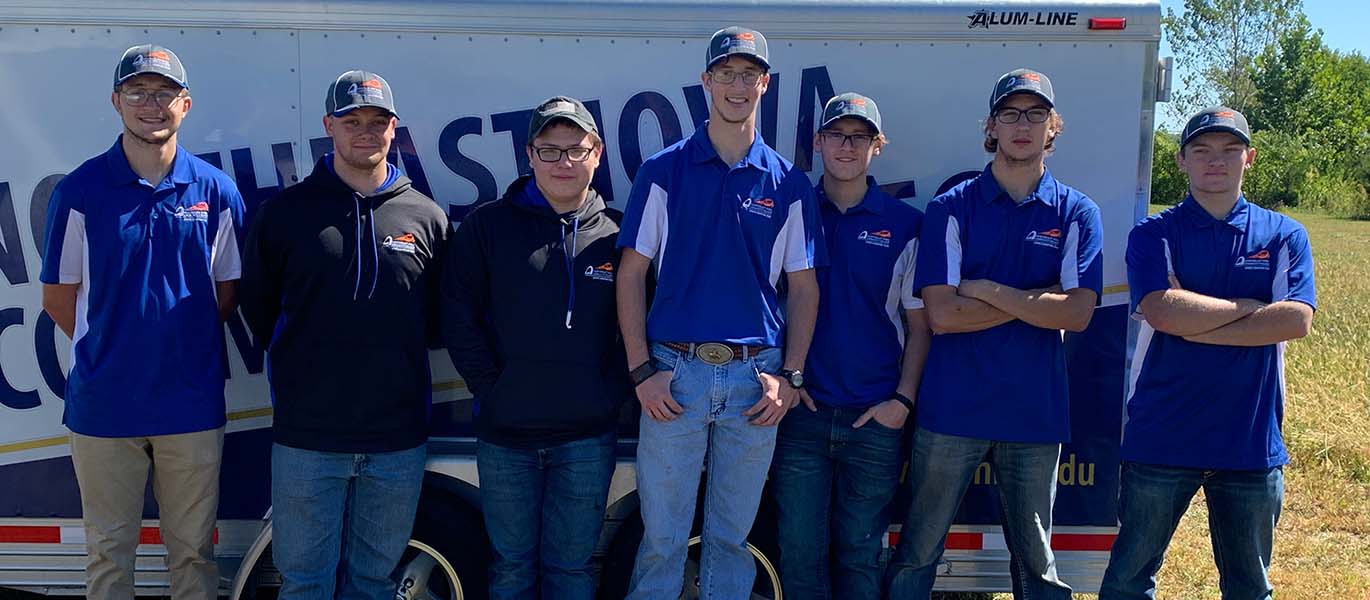 Sports Shooting team regroups with a full roster for Indian Hills Community College meet
OTTUMWA, Iowa—The Northeast Iowa Community College Sports Shooting team took on Indian Hills Community College with a full roster on Sept. 25, yet fell short 412-467.
The NICC team regrouped after its Sept. 18 meet, where only two athletes were able to compete because of scheduling conflicts for members.
"It was awesome that for the first competition this year we able to have our whole team present. Even though the outcome wasn't what we are hoping for and our student athletes' scores don't reflect how talented they are, it was a good day for the team to grow closer together," stated Anthony Sisneros, head coach.
NICC student athletes competing included Tracer Tollefsrud, of Canton, with a score of 89; Nathan Breska, of Arcadia, Wis., 85; Drew King, of Marshalltown, 83; Wilson Ihm, Platteville, Wis., 80; Alex Digman, Earlville, 75; Alex Zweibohmer, Decorah, 75; and Zach Schroeder, Elgin, 71.
Tollefsrud, the NICC team's top scorer last week, enjoyed the camaraderie with his fellow teammates. "Beautiful day to shoot at a beautiful range. I'd like to say thanks to everyone who helped to set up the meet for a great time," Tollefsrud said.
Teammate Zach Schroeder highlighted everyone's positivity. "It was a great day for a meet and everyone was positive, so it made the day amazing," he said.
The NICC team faces Iowa Central Community College on Saturday, Oct. 2.
For more information about the Sports Shooting team at NICC, visit www.nicc.edu/sportsshooting.