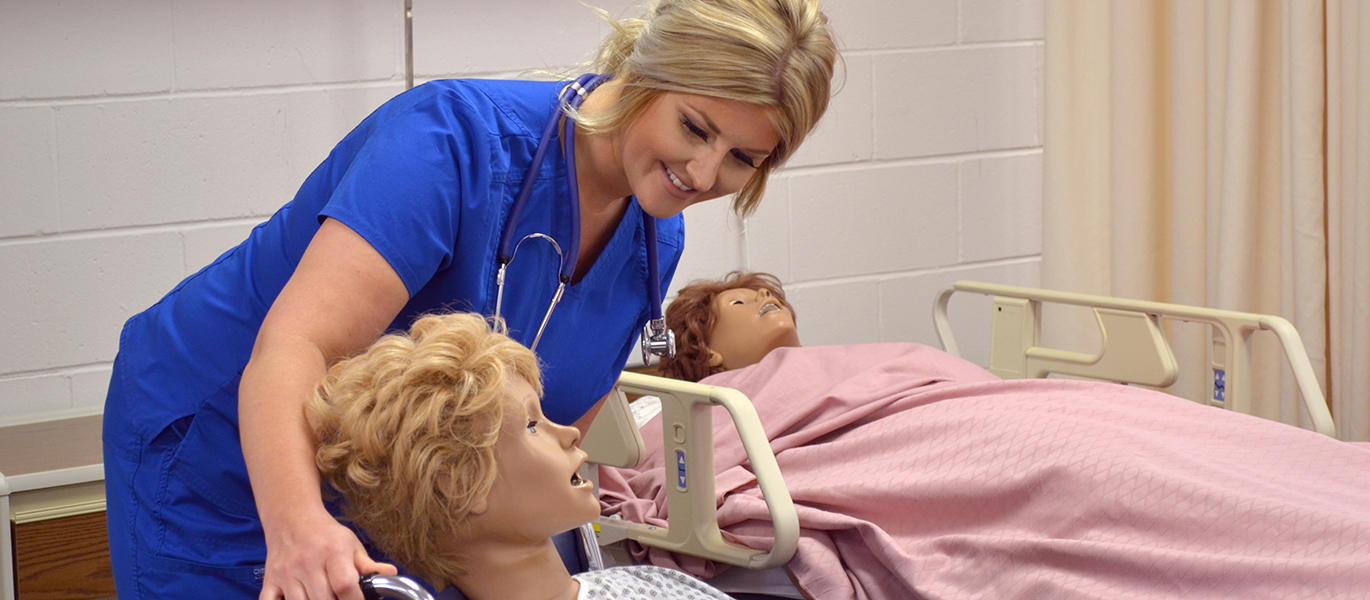 Northeast Iowa Community College Trains the Healthcare Professionals You Rely On
Thursday, October 7, 2021
Healthcare providers in northeast Iowa, such as Regional Medical Center, send their employees to NICC to meet ongoing training needs.
Northeast Iowa Community College (NICC) trains the nurses, medical assistants, paramedics and healthcare professionals you rely on every day. These frontline professionals stay updated on all regulations, compliance guidelines, licensure and the newest technologies to do their work. They return to the College for these important, timely training needs.
The National Registry of Emergency Medical Technicians (NREMT) is just one of many certifications that demonstrate competency for Emergency Medical Services (EMS) professionals across the country. This is the highest assurance that the health, welfare and safety of the public is being protected through a credible examination and certification process. First responders, EMTs and paramedics all rely on this critical certification. Refresher courses offered by NICC allow healthcare professionals to recertify and retain their certification.
"This class gave me the opportunity to keep my EMT certification and get the training I need to make quicker decisions in emergency situations," stated NREMT refresher student Jeffrey Gaber. "I think it is important to keep up with the continuing education. This two-day online class was great and covered all the national required topics."
Healthcare providers in northeast Iowa, such as Regional Medical Center, send their employees to NICC to meet ongoing training needs. This year, 20 registered nurses from the center trained in the College's Health Simulation Lab using pre-programmed emergency scenarios tailored to specific training needs. Using manikins, healthcare employees can train for cardiac, respiratory, obstetric and other trauma situations. A viewing room adjacent to the lab allows colleagues and trainers to assess each participant's skills and provide feedback.
"The ability to utilize technology to assist in training has helped make skills development more realistic, interesting and engaging. It facilitates critical thinking skills, as well as assessment and task oriented skills. We have utilized the medium fidelity manikin from Northeast Iowa Community College for Med-Surg skills day to aid in pediatric simulation of care and assessment of Respiratory Syncytial Virus Infection (RSV)," explained Lynne Majetic, R.N., nurse educator for Regional Medical Center.
This year 12 local high school students interested in healthcare attended the center's Summer Nurse Camp and used the manikin to develop their skills in response to medical emergencies. An "Adventures in Nursing" weekend camp this October also used the Health Simulation Lab at NICC to prepare the next generation of nursing professionals.
Northeast Iowa Community College is convenient, local and affordable for your continuing education and healthcare training needs! From July 2020 through September this year, 12,264 individuals have registered for 22,085 total healthcare classes and training programs through NICC Business and Community Solutions. To learn more about classes and training available for you and your employees, visit www.nicc.edu/healthcaretraining.
---