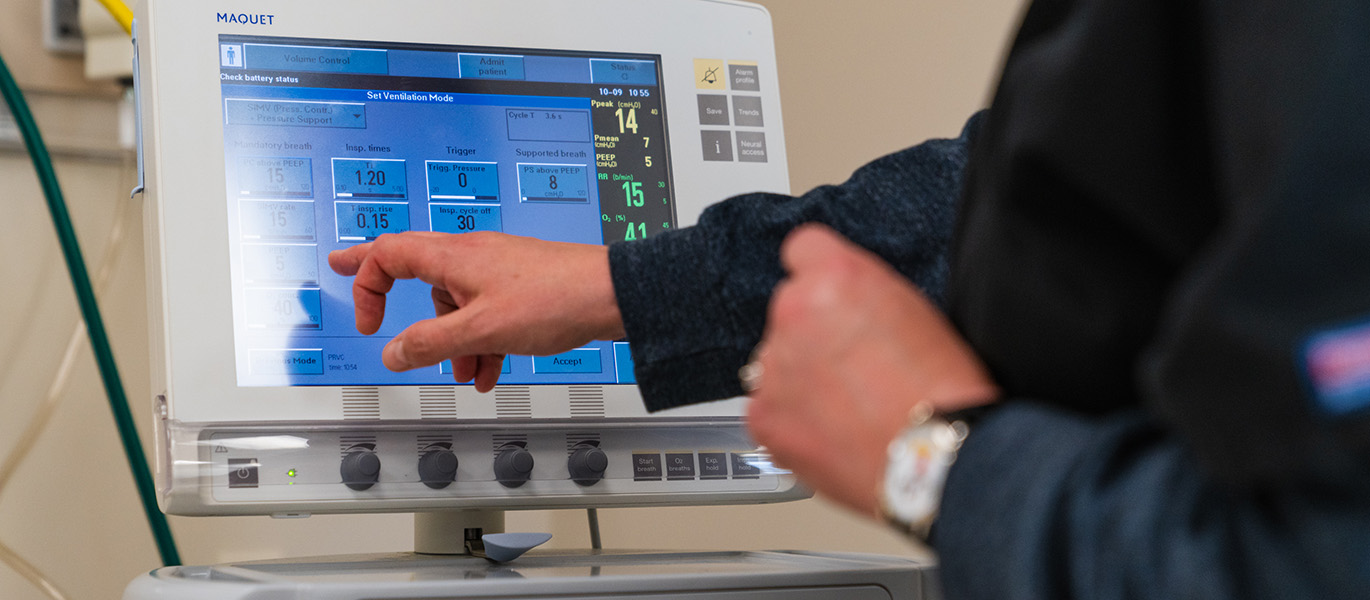 Personal experiences influenced NICC graduate's respiratory therapist career
Never did Kaylee Pletzer think she'd find her career calling while spending time as a patient in a hospital.
"When I was in the hospital, a respiratory therapist came to see me. I had never heard of the career and did some research and then I job shadowed at the University of Wisconsin hospital to see what it was all about," said Kaylee, later enrolling in the Respiratory Care program at NICC. Now the May 2018 graduate devotes her energies toward helping each of her patients breathe a little easier.
"I live in Wisconsin but chose NICC because the tuition rates were affordable and I liked the nice campus," she said.
Kaylee graduated from NICC and now works at Upland Hills Hospital in Dodgeville, Wis., as a registered respiratory therapist. She is also on call as a PRN (pro re nata, "as the situation demands") at UW Health University Hospital. The NICC Respiratory Care program and faculty prepared Kaylee for a healthcare career where every day and situation is different, she said.
"The simulation lab at the Peosta campus helped with our learning during clinicals. Going to many hospitals for my clinicals was a great experience. We had rotations at both smaller hospitals and university hospitals. NICC instructors made sure you understood the material. They cared and wanted us to succeed in our education and careers," she said.
In the next year Kaylee plans to study and pass the board exam to earn Pulmonary Function Test (PFT) certification. "I want to continue to earn more credentials, including PFT and sleep studies," she said.
Respiratory care practitioners are allied health specialists who play a crucial role within the healthcare team. Working closely with physicians and other healthcare professionals, they care for patients with respiratory and cardiovascular conditions. Under the supervision of a physician, they are involved with the assessment, treatment, diagnostic testing, rehabilitation and prevention of conditions that affect the respiratory and cardiovascular systems. Learn more about the Respiratory Care – Associate of Science degree program at www.nicc.edu/respiratorycare.
Tags: Alumni Shining Star
---