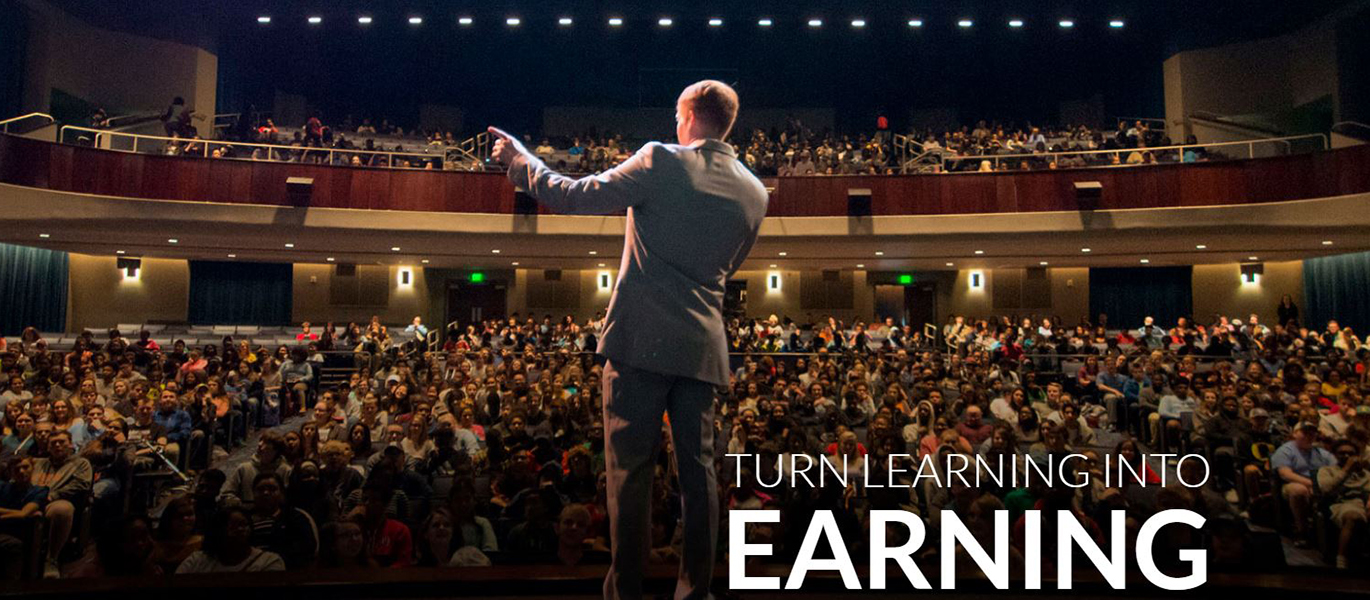 Inspirational speaker to give "Turn Learning into Earning" presentation for community
Wednesday, September 21, 2022
Students, educators and the public may attend the free event in person in the new conference center at the NICC Peosta campus
PEOSTA, Iowa—Inspirational speaker Brooks Harper will be giving his "Turn Learning into Earning" presentation at Northeast Iowa Community College on Thursday, Sept. 29, from noon to 1 p.m.
Students, educators and the public may attend the free event in person in the new conference center at the NICC Peosta campus. A Zoom option is available for district partners and community members unable to attend in person.
In his presentation, Harper uses heartfelt, comedic storytelling to inspire teachers in the classroom to encourage students to discover, develop, market and sell their talents, skills and abilities to bring tangible value to the marketplace. He focuses on three key areas: "Why Should We Hire Your Students?", "Impassioned in Your Profession" and "Every Day is an Interview."
"If you haven't heard Brooks Harper speak, you're missing out! We're excited to have him in northeast Iowa to bring his entertaining and inspirational message to NICC students and staff, as well as our school district partners. Everyone is invited to give Brooks a warm, northeast Iowa welcome by attending his presentation at the newly renovated conference center," said Gena Gesing, NICC manager of career and work-based learning.
Harper is one of the top college and workforce readiness speakers in the nation, providing keynotes, workshops and training material for students and professionals. His presentations help audiences make the connection between the decisions people make today and tomorrow's college and career options. He draws from 15 years of leadership experience in corporate America to invest in and inspire the current and future workforce.
The College and Career Connection program and NICC Career Services are sponsoring the event. As a member of the Iowa Intermediary Network, College and Career Connection exposes students to desirable career areas and sets them on the pathway to career and educational success beyond high school. The program provides work-based learning opportunities for students in partnership with local businesses. For more information visit www.nicc.edu/ccc.
To register for the Zoom presentation, email Stephanie Dennler, NICC career and work-based learning program manager, at dennlers@nicc.edu.
---