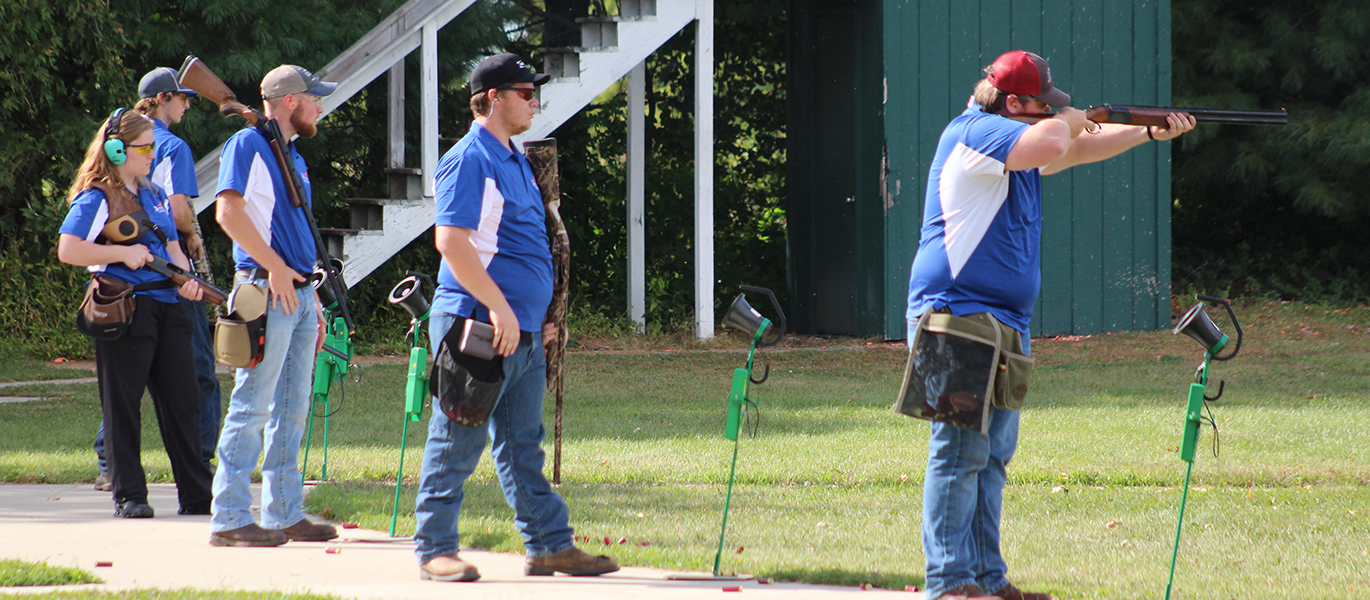 NICC Cougar Sports Shooting team falls short in close match to Hawkeye
Monday, September 26, 2022
WATERLOO, Iowa—The Northeast Iowa Community College Cougar Sports Shooting team dropped a close match to Hawkeye Community College, 466-492, on Saturday, Sept. 24. The teams competed at the Waterloo Izaak Walton range.
NICC student athletes competing in the event, and Male Individual scores, included Emmit Stemper, of Decorah, 95; Austin Snell, Decorah, 94; Cameron Kraus, Spring Grove, Minn., 94; Zachary Gronwoldt, Riceville, 92; Paul Hanni, Cresco, 91; Nick Christensen, Algona, 90; Jackson Rollins, Decorah, 89; Tracer Tollefsrud, Canton, Minn., 89; Alex Zweibohmer, Decorah, 86; Noah Hageman, Decorah, 85; Alex Digman, Earlville, 84; Zach Schroeder, Elgin, 84; and Will Vanhove, Ackley, 78.
Female Individual competition scores were Hailey Elsbernd, Fort Atkinson, 83, and Magen Brenke, Holy Cross, 81.
"It was a nice day to shoot against some top-notch competition," said NICC athlete Emmit Stemper.
NICC student-athlete Alex Digman agreed. "It was a great day to shoot with the team and everyone did their best," he said.
Head Coach Anthony Sisneros also acknowledged the tough competition presented by the Hawkeye team. "We knew this was going to be a tough team to compete against. We are getting closer each year to beating Hawkeye Community College and getting more competitive. It was exciting to have three full squads, the max allowed for away competitions, with many of our student athletes showing improvement. Next week we compete against Kirkwood Community College at our home range, and we'll do our best to get back into the win column," said Sisneros.
NICC and Kirkwood Community College will meet next on Saturday, Oct. 1, at Turkey Valley Trap Range in Jackson Junction.
For more information about the Sports Shooting team at NICC, visit www.nicc.edu/sportsshooting.