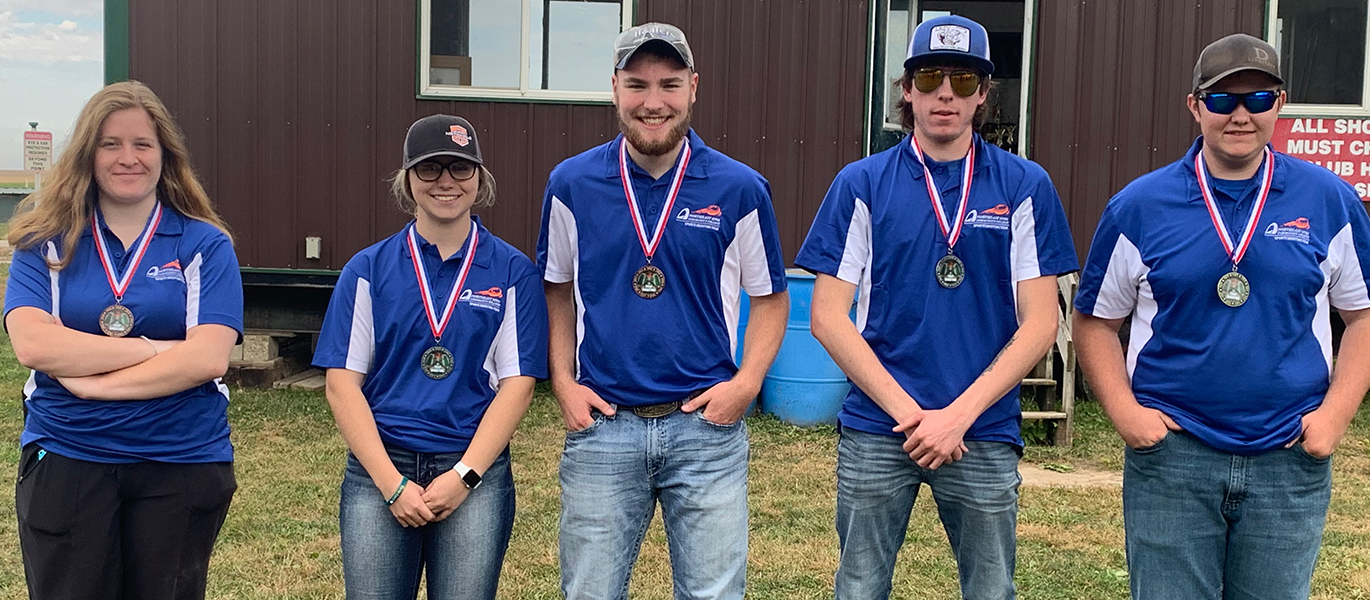 NICC Cougar Sports Shooting beats Kirkwood for second win of the season
JACKSON JUNCTION, Iowa—The Northeast Iowa Community College Cougar Sports Shooting team defeated Kirkwood Community College for its second win of the new season, 473-295, on Saturday, Oct. 1, at Turkey Valley Trap Range.
NICC student athletes competing in the event, and Male Individual scores, included top scorer Austin Snell, Decorah, 98; Emmit Stemper, of Decorah, 97; Camron Kraus, Spring Grove, Minn., 94; Paul Hanni, Cresco, 93; Tracer Tollefsrud, Canton, Minn., 91; Jackson Rollins, Decorah, 91; Zachary Gronwoldt, Riceville, 91; Noah Hageman, Decorah, 86; Alex Digman, Earlville, 84; Sam Clausen, Johnston, 76; Zach Schroeder, Elgin, 73; Alex Zweibohmer, Decorah, 72; Kaden Leliefeld, Decorah, 69; Nicholas Saeugling, La Motte, 67; and Nate Heiderscheit, Peosta, 40.
Female Individual competition scores were Hailey Elsbernd, Fort Atkinson, 91, and Magen Brenke, Holy Cross, 88.
"It was a great day for competition. Couldn't ask for better weather, just wish Kirkwood would have been able to bring a few more (of their athletes)," said NICC team member Tracer Tollefsrud.
"It was low wind, not too bright – perfect day for shooting," added NICC athlete Kaden Leliefeld.
Head Coach Anthony Sisneros hopes the win is the beginning of a trend. "Our student athletes did an awesome job competing this weekend versus Kirkwood Community College and came away with our second victory of the season. Each week our students are improving and showing it on the range during competition. Even our new athletes in their first year of competitive trap. Now we must get ready for Southeastern Community College, who will be a tough opponent," said Sisneros.
NICC and Southeastern will meet on Saturday, Oct. 8, in Montrose, Iowa. For more information about the Sports Shooting team at NICC, visit www.nicc.edu/sportsshooting.