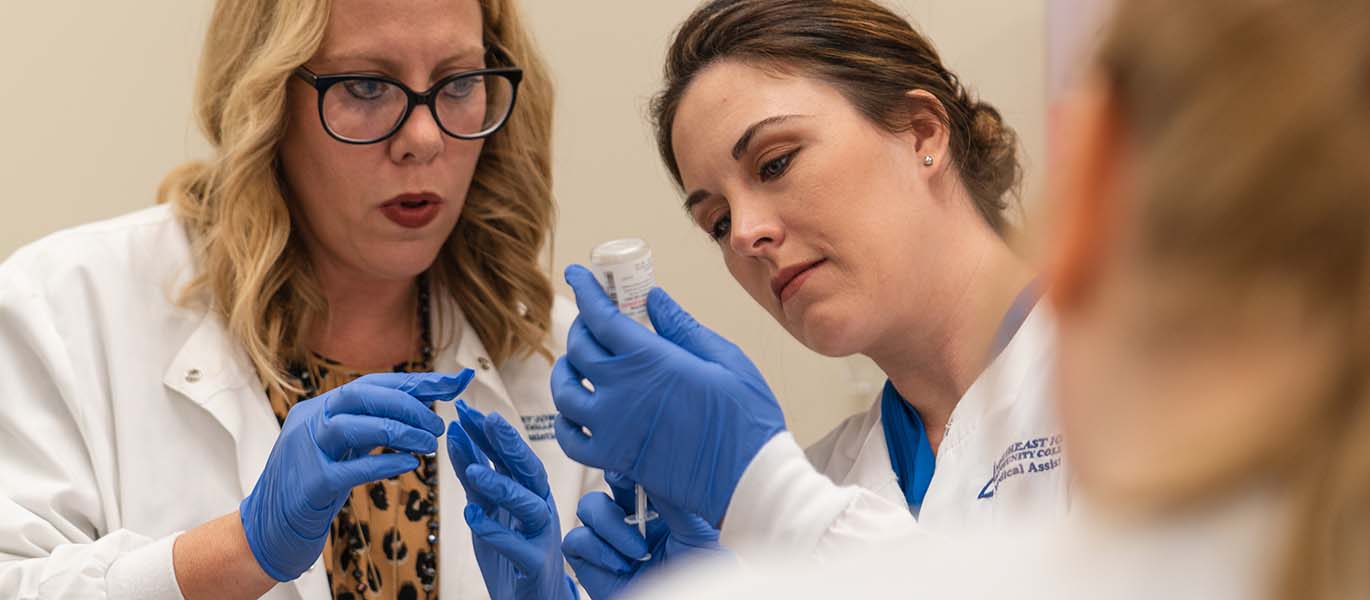 NICC and healthcare providers hosting Medical Assistant Open House event at Peosta campus on March 21
The open house will be held on Tuesday, March 21, from 5-6:30 p.m. in Community Rooms 203-204 at the NICC Peosta campus.
PEOSTA, Iowa–Northeast Iowa healthcare providers have great need for skilled Certified Medical Assistants (CMA) on staff, and new scholarship opportunities are available for students considering this career.
Medical Associates Clinic & Health Plans, Grand River Medical Group and Northeast Iowa Community College are hosting an open house to introduce students to the profession. Students who attend may qualify for a full tuition scholarship, valued at up to $10,000, to support their education and training. The open house will be held on Tuesday, March 21, from 5-6:30 p.m. in Community Rooms 203-204 at the NICC Peosta campus.
Medical assistants are indispensable members of the professional healthcare team who work alongside physicians and other primary healthcare providers, primarily in outpatient clinics such as physician offices, ambulatory care clinics and urgent care centers. These professionals are in high demand by healthcare providers, according to Jennifer Anglin, NCMA, director of the program at NICC.
"The Dubuque area is experiencing an exponential shortage of this specific healthcare profession. In our 11-month diploma program at Northeast Iowa Community College, students receive comprehensive training in administrative and clinical functions. Graduates who enter this healthcare field handle patient correspondence, billing, appointment scheduling, obtaining patient's medical histories and vital signs, administering injections, drawing blood and assisting healthcare providers with medical procedures," Anglin said.
Students entering the Medical Assistant program at NICC in fall 2023 may qualify for scholarships through Medical Associates Clinic & Health Plans and Grand River Medical Group. The healthcare providers plan to hire students who are sponsored and complete the program successfully.
At the open house, attendees will meet with representatives of the two healthcare providers, learn about employment options, meet faculty and tour the College's labs and classrooms.
For more information about the open house event, contact the NICC Admissions office at (844) 642-2338, ext. 2312. To pre-register to attend the open house, visit www.nicc.edu/mascholarship.
The Medical Assistant program at NICC is accredited by the Commission on Accreditation of Allied Health Education Programs (CAAHEP), www.caahep.org
---