Town Clock Business Center
The Town Clock Business Center is a full-service learning and conference center offering a wide array of non-credit personal and professional development opportunities. The center provides customized sessions for business, organization or community groups.
Programming is available in the following areas:
The Town Clock Business Center provides a total development solution with flexible scheduling options and the ideal learning environment. Learn more about offerings at the Town Clock Business Center including its conference center and business training.
See the Town Clock Business Center Handout
Download the Town Clock Business Center Facility Rental Kit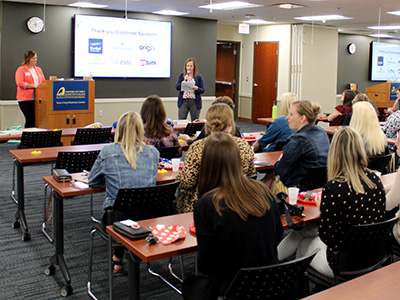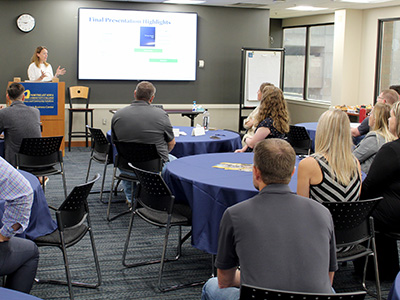 "Hosting our Dubuque County Master Gardener events at the remodeled NICC Town Clock Business Center is very user-friendly. The redone kitchen makes offering event refreshments very easy with the industrial coffee pot and ice chest. The new conference room audio-visual equipment offers a great viewer experience no matter where in the room you are. We use the facility both as a single conference hall and additionally as three separate rooms. As we transition the room for our different needs throughout the event, the computers automatically adjust to serve the entire conference hall or individual rooms. We receive the best support from the NICC staff. Scheduling is really easy and our last-minute questions are always answered. We are able to visit the facility in advance and work with the college's IT staff to familiarize ourselves with the audio-visual equipment so that our event is hosted without any problems."