Conference Center
The Northeast Iowa Community College's Town Clock Business Center is ideally located in the heart of the Dubuque business district and is equipped to be your location of choice for customized event planning and training services.
With seating for 20 - 400 and availability from 7 a.m. - 9 p.m., our conference center features every modern convenience:
More than 7,000 square feet of dedicated meeting space
Fully-equipped boardroom
Wireless internet access
Multiple digital phone lines
Fully automated multimedia system
On-site presentation equipment
Video conference services
State-of-the-art computer labs
Kitchenette
Catering services
Handicap accessibility
Convenient ramp parking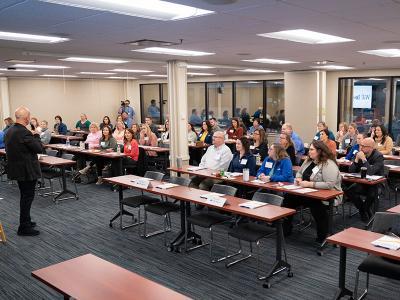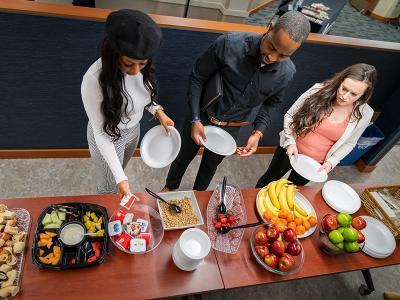 Virtual meeting services are also available for businesses in need of robust accommodations. NICC can provide access to our Pro Zoom account. Learn more about our conference planning services.
A single point of contact is provided to plan your event, from scheduling to catering needs and more. Achieve tomorrow's competitive advantage today with the Town Clock Business Center.
NICC Business and Community Solutions event planning specialists can provide a customized quote for your specific event needs. Contact the Town Clock Business Center or submit an inquiry online to start planning your next event.
Download the Town Clock Business Center Facility Rental Kit.