Financial Aid
Financial aid is funding that helps you and your family pay for college. There are multiple forms of financial aid including grants, scholarships, tuition assistance, work-study and student loans. In order to determine funding eligibility you must, no matter your income, submit the Free Application for Federal Student Aid (FAFSA). Our financial aid staff are always available to answer your questions and help you understand your aid options, determine the types of aid you may be eligible to receive and guide you through the entire financial aid process.
Apply for Financial Aid
Submitting the FAFSA is the first step all students must take, regardless of income, to determine their financial aid eligibility.
NICC Foundation Scholarships
All students are encouraged to apply for NICC Foundation Scholarships. It's easy and could save you thousands!
Student Loans
Loans are one way to help pay for college expenses. Borrowing requires you to know the facts.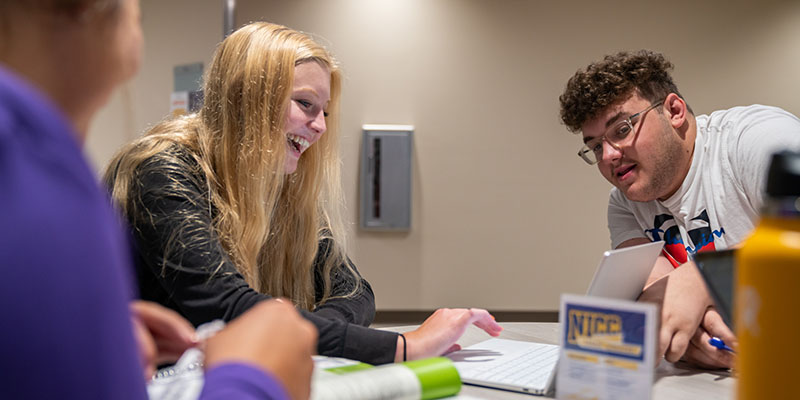 State of Iowa Grants
Iowa residents may be eligible, through Iowa College Aid, to receive grant funding that could pay all or a portion of their tuition. Students must submit their FAFSA by the grant deadline, meet eligibility criteria and enroll in an eligible academic program.
Additional Funding Sources
Learn about alternative sources of funding that may help pay for your college education.
Make Smart Financial Decisions
Graduate with as little to no debt as possible. Understand how to budget, the differences in the types of student loans and so much more.