Student Clubs and Organizations
Northeast Iowa Community College believes student experiences on- and off-campus are important. Taking advantage of the many opportunities to get involved in campus life helps you make connections with other students, faculty and staff, make new friends, keeps you balanced and enhances your College experience. In addition to entertainment on-campus, athletics/intramurals and service trips NICC has many clubs/organizations that are sure to interest you. If you can't find a club you are looking for, stop in the Student Life Office and learn how to start your own club!
Student Leadership
Everyone has leadership capability, but not everyone believes they can lead. Leadership is not about popularity, or personality it is about willingness. We strive to give students the confidence, training and opportunities to develop leadership abilities.
iMPACT serves as the student representative body while programming the extracurricular activities and offers a unique and rewarding opportunity to develop skills, have fun and make a difference!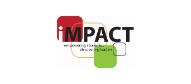 All iMPACT events are open to the student body and include such events as musicians, hypnotists, novelty acts, motivational speakers, bus trips, intramural sports and service opportunities. Check out what is happening on campus by viewing the calendar of events.
Name
Title
Email
Phone
Kara Popp

Director of Student Life, Diversity and Leadership
Peosta Campus

poppk@nicc.edu
844.642.2338, ext. 2230
Shannon Betzer

Assistant Director of Student Life, Diversity and Leadership
Calmar Campus

betzers@nicc.edu
844.642.2338, ext. 1237
General Interest Clubs
A general interest club is a registered group formed by students, with the support of an NICC advisor, with a common interest in an activity, hobby, or sport.
The mission of the Gaming Club is to unite the gaming community at NICC and create a fun and comfortable environment with healthy competition.
Fall 2022 Meetings: Last Thursday of every month at Noon. Student Life Office, Room 135
Advisor:
Eric Scheidecker
Math Instructor
scheideckere@nicc.edu
The NICC Garden Club supports the college and community's interest in local food system development.
The goals of the club are:
Provide NICC students and staff with local, fresh produce for themselves and their families at minimal or no-cost.
Provide community-based food education for NICC students and staff.
Provide workshops and active learning events for students and staff to develop gardening, cooking, and other interests.
Grow a variety of produce using sustainable, organic growing techniques.
Fall 2022 Meetings will take place in the Dupaco Community Credit Union Student Lounge (outside room 243) at noon on:
September 22
October 27
November 8
December 14
Advisor:
Molly Schiel (Peosta)
Science Department
schielmo@nicc.edu
"We are dedicated to serving those who served us"
The NICC Military and Veterans Club (MAVC) provides a fellowship of individuals dedicated to guiding student members in transitioning from military service into the academic environment. Opportunities are presented for networking and building relationships, providing support to one another, doing community outreach, and much more.
MAVC creates a community for veteran and military students with events such as:
Veterans Day Ceremony
Group Outings
Family Engagement
Care Package Collection
Educational Workshops
Conferences
Fundraising
Spring 2022 Meeting Dates:
Feb, 7 at Noon Peosta Veterans Lounge and Calmar Room 149
Advisor:
Brandi Herring
Military & Veteran Services Coordinator
herringb@nicc.edu
844-642-2338 ext. 2316
veterans@nicc.edu
View the Military, Veterans and Families webpage.
The purpose of the NICC Art Club is to enjoy the visual arts together - for anyone who is interested in the production or appreciation of art.
The club welcomes all NICC students who are in vocational programs, transfer programs, or are still uncertain of their major. No artistic talent or experience is necessary - the club is to give students with a shared interest the opportunity to engage with one another. We will learn more about art, art production, galleries, museums, and careers involving art, but we'll also just have fun together exploring the world of art. In addition, the club will provide students opportunities to volunteer at college events, and to fund-raise for club expenses.
Advisor:
Kent L. Boyer, PhD
Humanities Faculty
boyerk@nicc.edu
The mission of the NICC Creative Writing Club is to encourage anyone with an interest in writing, regardless of experience, to gain a deeper interest and involvement in their own personal writing, as well as learn and grow from giving and receiving constructive criticism in a judgment free zone.
As a club we will be sharing writing prompts, and related activities, sharing writing done within the club and personal writing if applicable, giving and receiving constructive criticism, recommending and spreading awareness of outside writing competitions and events.
2022- 2023 meetings will be held in room 249 on the following days/times:
2nd Tuesday of each month at noon
Advisor:
Kylie Loeffelholz
Communications Instructor
loeffelholzk@nicc.edu
The NICC Dairy Judging Club aims to bring together students to learn how to dairy judge and compete at contests at the national level. This club will help students develop life skills in communication and critical thinking. Associated with Iowa State University, World Dairy Expo, North American International Livestock Exposition, students gain hands on experience on judging dairy including helping with Tri-State Ag & Dairy Expo.
Weekly practices are held during the season, competing on contests throughout the fall.
| Advisor | Email | Phone |
| --- | --- | --- |
| Mariah Busta | bustam@nicc.edu | (563) 534-9957, ext. 8107 |
| Dave Lawstuen | lawstuend@nicc.edu | (844) 642.2338, ext. 8112 |
The Northeast Iowa Community College's Dairy Science partners with the Dairy Science Technology program to achieve their combined mission of Training Tomorrow's Dairy Professionals. Students participating in the Dairy Science Club will develop lifelong leadership skills, while developing industry relationships for future professional development.
The Dairy Science Club hosts the Tri-State Dairy and Agriculture Expo that gathers 450 plus high school students annually to participate in Dairy Cattle, Dairy Products judging as well as other agricultural educational events. The Dairy Science Club sponsors a four day trip to the World Dairy Expo, which includes two days of farm tours followed by two days at the Expo that annually attracts 1,000 dairy venders and 70,000 visitors. The Dairy Science Club also sponsors a Collegiate Dairy team that competes at the national competition at World Dairy Expo as well as other national contests.
Dairy Science Club members also participate in State and National PAS competitions, Midwest Dairy Challenge, and the Professional Dairy Producers Mentorship program.
| Advisor | Email | Phone |
| --- | --- | --- |
| David Lawstuen | lawstuend@nicc.edu | 563-534-9957, ext 112 |
Career and Technical Student Organizations (CTSO)
A Career and Technical Student Organization (CTSO) is an extracurricular group for students in career and technical education (CTE) pathways to further their knowledge and skills by participating in activities, events, and competitions. CTSOs are considered "co-curricular" organizations and are directly linked to career education coursework through a comprehensive high school, career academy or college with an organized chapter of the related CTSO.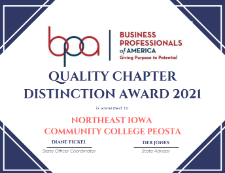 The mission of BPA is to contribute to the preparation of a world-class workforce through the advancement of leadership, academic, citizenship and technological skills; prepares students to be effective associates and committed business leaders by educating, validating and motivating on an individual basis; to develop the business, communication, technical and leadership skills need to contribute and compete in the workplace today and tomorrow. BPA is for students enrolled in Business, Finance, Marketing and Management courses.
Learn more about the NICC BPA Club.
Common Hour - 1st Tuesday of Month 12:05 PM - 12:45 PM
*3rd Thursday
*Students have the option of attending in person or remotely from any device (unless otherwise noted by **)
Calmar meeting location - Max Clark Rm. 202A
Peosta meeting location - Rm. 125
Zoom - Join URL: https://nicc.zoom.us/j/88220711927

Tuesday, September 6th 12:05 PM - 12:45 PM
Tuesday, October 4th 12:05 PM - 12:45 PM
**November 13-14 (Sunday - Monday) - United Fall Leadership Conference (with DECA and FBLA) - Iowa Events Center - Des Moines, IA
Tuesday, November 1st 12:05 PM - 12:45 PM
Tuesday, December 6th 12:05 PM - 12:45 PM
*Thursday, January 19th 12:05 PM - 12:45 PM
Tuesday, February 7th 12:05 PM - 12:45 PM
**State Leadership Conference - Des Moines, IA - February 19-21, 2023
*Thursday, March 23rd 12:05 PM - 12:45 PM
Tuesday, April 4th 12:05 PM - 12:45 PM
**National Leadership Conference - Anaheim, California - April, 26-30, 2023
Advisors:
| Name | Title | Email | Phone Number |
| --- | --- | --- | --- |
| Melissa Stewart (Calmar) | Business Instructor | stewartme@nicc.edu | 844.642.2338, ext 1277 |
| Brent Beyer (Calmar) | Business Instructor | beyerb10232@nicc.edu | 844.642.2338, ext 1471 |
| Angela Pyzocha (Peosta) | Business Instructor | pyzochaa@nicc.edu | 844.642.2338, ext. 3322 |
| Ken Brown (Peosta) | Business Instructor | brownke@nicc.edu | 844.642.2338, ext. 2301 |

NSNA's mission is to mentor students preparing for initial licensure as registered nurses, and to convey the standards, ethics, and skills that students will need as responsible and accountable leaders and members of the profession.
We strive to follow the NSNA guidelines of their mission by:
Bringing together and mentoring students preparing for initial licensure as registered nurses, as well as those enrolled in baccalaureate completion programs.
Convey the standards and ethics of the nursing profession.
Promote development of the skills that students will need as responsible and accountable members of the nursing profession.
Advocate for high quality, evidence-based, affordable and accessible health care.
Advocate for and contribute to advances in nursing education.
Develop nursing students who are prepared to lead the profession in the future.
Meetings are the 1st Monday of each month at noon in max Clark or via zoom. Contact Andrea Barth for more information.
Calmar Campus
| Advisor | Email | Phone Number |
| --- | --- | --- |
| Andrea Barth, MSN, RN | barthan@nicc.edu | 1-844-642-2338 Ext. 1431 |
The Iowa Professional Agricultural Student Organization (PAS) is an organization associated with agriculture/agribusiness, agriculture technologies, horticulture and natural resources offerings in approved post-secondary institutions offering certificates, diplomas, associate degrees, and baccalaureate degrees.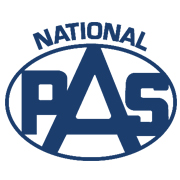 PAS is one of the ten career and technical student organizations that has been approved by the U. S. Department of Education as an integral part of career and technical education. We are affiliated with the National Professional Agricultural Students Organization and live out the motto "Uniting Education and Industry in Agriculture."Agriculture, Food and Natural Resources.
Advisors:
| Name | Title | Email |
| --- | --- | --- |
| Dave Lawstuen (Calmar) | Agriculture Instructor | lawstuend@nicc.edu |
| Duane Bouska (Calmar) | John Deere Instructor | bouskad@nicc.edu |
Honor Societies
Honors organizations support student interest in academic excellence throughout their college career.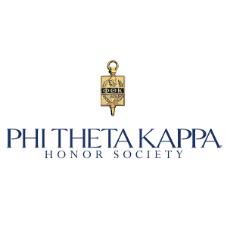 Phi Theta Kappa is an international honor society for two-year colleges. NICC's chapter is Beta Lambda Pi. Eligibility requires a 3.5 GPA.
The purpose of Phi Theta Kappa is to recognize and encourage scholarship among two-year college students. To achieve this purpose, Phi Theta Kappa provides:
Opportunities for leadership and service
An intellectual climate for the exchange of ideas and ideals
Lively fellowship for scholars
The stimulation of interest in continuing academic excellence
Established in 1918, Phi Theta Kappa is the largest honor society in American higher education. It has more than 1.3 million members and 1100 chapters worldwide. More information about Phi Theta Kappa can be found on their website.
Calmar Campus Chapter - Beta Epsilon Phi
Advisors:
| Name | Title | Email |
| --- | --- | --- |
| Kelli Smutzler | Membership Advisor | smutzlerk@nicc.edu |
Peosta Campus Chapter - Beta Epsilon Pi
Advisors:
| Name | Title | Email |
| --- | --- | --- |
| Joni Knopp | Membership Advisor | knoppj@nicc.edu |