Wilder Business Center
The Wilder Business Center is ideally located on Northeast Iowa Community College's Calmar campus and serves as a hub for conference and meeting planning. Wilder Business Center also provides professional training services to communities in Allamakee, Clayton, Fayette, Chickasaw, Howard and Winneshiek counties and beyond.
Equipped to be your location of choice as an event, business meeting and learning facility with seating for 20-300, the center features state-of-the-art technology, boardrooms, breakout rooms and an auditorium with every modern convenience to make your event a success. A single point of contact is provided to plan your event, from scheduling to catering needs, customized education services and more. The center features:
More than 8,000 square feet of dedicated meeting space
Auditorium with seating for 200
Multi-function classrooms for custom room layouts
Computer lab with 17 computers (Microsoft Office and Internet)
Fully-equipped boardroom with video conference services
Wireless Internet access
Laptop connections
Built-in multimedia systems and sound systems
Catering services
Handicap accessibility
Convenient parking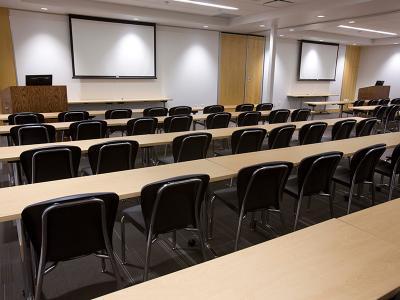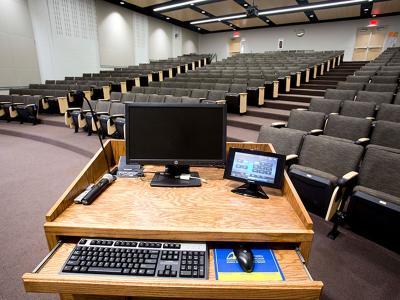 Virtual meeting services are also available for businesses in need of robust accommodations. NICC can provide access to our Pro Zoom account. Learn more about our conference planning services.
Business and Community Solutions event planning specialists can provide a customized quote for your specific event needs. Contact us today or submit an inquiry online to plan your next event at the Wilder Business Center.
See the Wilder Center Event Handout
Download the Wilder Business Center Facility Rental Kit.
"The staff at NICC was excellent to work with in assisting with our space needs and accommodating lunch options for our class. They were attentive to details and logistics during the planning stages as well as on the day of our event making everything seamless and convenient. They provided prompt communication and reminders for deadlines to ensure a successful event. The space provided was comfortable and well-equipped for our technology needs. It was a pleasure working with NICC and we will look to their assistance in future events."