Human and Family Services Transfer Major
Human and Public Services
Liberal Arts and Transfer
Gain a solid understanding of social justice and the ways race, age or social class may affect an individual's relationship with the legal system. Human services professionals strive to help people with varied backgrounds find the services and programs that they need to better their situations, whether they are advocating for children, giving care to the elderly or assisting others in rehabilitation treatment. If you enjoy working with people and have a passion for improving the lives of others, this major is a perfect fit for you.
Locations:
Calmar, Peosta
Entry:
Fall, Spring, Summer
Paying for the Program
Out-of-State Tuition & Fees: $13,980*

There are many options available for tuition savings. Contact the Admissions or Financial Aid office for more information.
Financial Aid Info
Submit official high school, high school equivalency and/or college transcripts to the Admissions Office of the campus you plan to attend.
Complete ACCUPLACER® reading and writing assessment and ALEKS® math assessment for course placement. Assessments may be waived based on previous college coursework or submission of valid ACT®, or SAT® test scores. Reading and writing scores are valid for three years, and math scores are valid for two years.
Apply Now
Request Information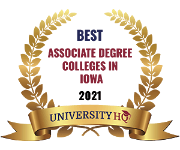 Northeast Iowa Community College is ranked #3 out of Iowa's 15 community colleges for two-year associate's degrees by University HQ, a leading education organization. Ranking based on cost, admission and retention rate, graduation rate, online degrees and graduate salaries.
See how much you can save by starting your education at Northeast Iowa Community College with the tuition savings calculator.
Northeast Iowa Community College maintains formal transfer agreements with the institutions listed below. If you plan to transfer to a four-year college, you should consult with your NICC advisor and an advisor at the four-year institution you intend to transfer with any questions or to select courses that satisfy the requirements of that institution.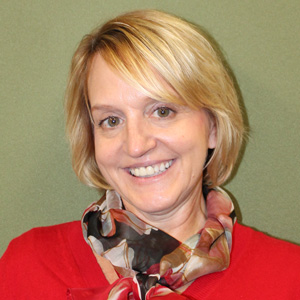 Laura Menke, R.N., A.D.N., B.S.N., M.Ed.
Dean of Allied Health
Email:

menkela@nicc.edu

Phone:

844.642.2338, ext. 2498

Location:

Peosta