Early Childhood Education
The Early Childhood Education certificate is comprised of four courses and can be completed in one or two semesters. It is intended to provide the latest information and skills needed for an entry-level position in a child care program. This certificate meets the requirements for clock hours of formal child care education required for the Child Development Associate (CDA) credential. Additional requirements that meet the work hours required for the CDA credential can be obtained in the Early Childhood diploma program. Upon completion of the certificate program, the successful student will be prepared to practice appropriate guidance techniques, recognize and carry out appropriate activities and assessment for young children, maintain a healthy and safe setting and be able to communicate effectively with children and families.
Essential skills needed for a career in the field of early childhood education include the ability to maintain awareness of active children in a group setting, to engage in multiple tasks and activities with children, to respond quickly and appropriately to children's changing needs and to keep children safe.
Locations:
Calmar, Peosta
Paying for the Program
Out-of-State Tuition & Fees: $2,688*
Program Supplies: $85
Financial Aid Info
Career Outlook
$16,717 - 43,462
Estimated annual salary range for Education graduates based on EMSI. Salary range represents 10th percentile - median annual wage for related occupations ​within a 100-mile radius from the center distance between Calmar and Peosta Campuses.
View Career Details
Submit official high school, high school equivalency and/or college transcripts to the Admissions Office of the campus you plan to attend.
Complete ACCUPLACER® reading and writing assessment and ALEKS® math assessment for course placement. Assessments may be waived based on previous college coursework or submission of valid ACT®, or SAT® test scores. Reading and writing scores are valid for three years, and math scores are valid for two years.
Program Admission Requirements
In addition to the enrollment process, prospective students will also need to meet additional program requirements including health requirements, drug testing and background checks prior to their admission to the program.
Apply Now
Request Information
Academic requirements, program details and any additional admission requirements for this program can be found on the program page in the college catalog.
Nicole Brodbeck, M.Ed.
Early Childhood Education Instructor
Email:

brodbeckn@nicc.edu

Phone:

844.642.2338, ext. 1470

Location:

Calmar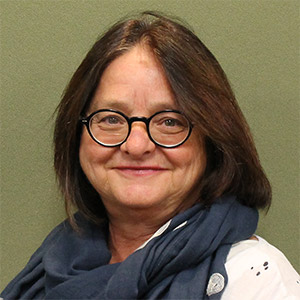 Julie Griep, M.Ed.
Instructor
Email:

griepj@nicc.edu

Phone:

844.642.2338, ext. 2309

Location:

Peosta