Computer Numerical Control (CNC) Machinist Technician
You will graduate with the high-level skills required to be an in-demand Computer Numerical Control (CNC) machinist. Machinists work collaboratively with engineers, perform CNC set-up, programming, coding and operation. Train, with one-on-one guidance from your instructor, on the industry's best CNC turning stations and machines, as well as gain comprehensive experience using manual machining equipment, such as lathes, mills and grinders. You will be able to use CAD/CAM software skills to create parts and develop blueprints for your manufacturing team. As a graduate you may also qualify for an Apprenticeship with your employer-sponsor.
If you enjoy working with your hands and producing quality parts and products, you will be a perfect fit for this program. Graduates are in-demand globally for their technical, programming and quality control skills.
Paying for the Program
Out-of-State Tuition & Fees: $11,397*
Program Supplies: $721 - 1,721
There are many options available for tuition savings. Contact the Admissions or Financial Aid office for more information.
Financial Aid Info
Career Outlook
$42,562
Estimated annual salary for Computer Numerical Control (CNC) Machinist Technician graduates represents median annual wage from EMSI's Analyst, Career Coach and Institutional Research data.
Potential Careers
CNC Operator
CNC Machinist
CNC Programmer
Tool and Die Maker
Submit official high school, high school equivalency and/or college transcripts to the Admissions Office of the campus you plan to attend.
Complete ACCUPLACER® reading and writing assessment and ALEKS® math assessment for course placement. Assessments may be waived based on previous college coursework or submission of valid ACT®, or SAT® test scores. Reading and writing scores are valid for three years, and math scores are valid for two years.
Apply Now
Request Information
Gene Haas Foundation Scholarship
Students enrolled in a CNC program may receive the Gene Haas Scholarship that consists of a full set of tools provided through the support of the Gene Haas Foundation.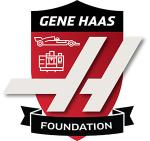 The CNC Machinist Technician program maintains formal articulation agreements with the institutions listed below. Students are encouraged to speak with their transfer college or university to verify that their planned courses at NICC will meet necessary requirements. Learn more about transferring from NICC.
Greg Moklestad
Dean of Advanced Manufacturing, Industrial Technology and Computer Science
Email:

moklestadg@nicc.edu

Phone:

844.642.2338, ext. 2168

Location:

Peosta