Business Administration
Learn from instructors who have years of real world experience in business. In this program you will better understand the economy and learn best practices of business concepts while developing your ability to work with diverse groups of team members. You will gain effective management, marketing and human resource knowledge, skills and strategies for establishing and implementing a plan.
You can complete classes face-to-face at either campus location or online in different formats (Z-Degree, Competency-Based Education, hybrid, synchronous online, traditional online). The Competency-Based Education (CBE) format allows you to complete courses within a self paced structure that doesn't have defined due dates for completion of class items. You'll also have the opportunity to join the Business Professionals of America (BPA) and travel to national competitions across the country. In the past several years, numerous NICC students have qualified for Business Professionals of America (BPA) national competitions and have placed in the top three.
Award:
Associate of Applied Science, Certificate
Locations:
Calmar, Online, Peosta
Entry:
Fall, Spring, Summer
Paying for the Program
Out-of-State Tuition & Fees: $4,427 - 13,980*

There are many options available for tuition savings. Contact the Admissions or Financial Aid office for more information.
Financial Aid Info
Career Outlook
$77,474
Estimated annual salary for Business Administration graduates represents median annual wage from EMSI's Analyst, Career Coach and Institutional Research data.
Potential Careers
Bank Customer Service Representative
Operations Manager
Human Resources Coordinator
Submit official high school, high school equivalency and/or college transcripts to the Admissions Office of the campus you plan to attend.
Complete ACCUPLACER® reading and writing assessment and ALEKS® math assessment for course placement. Assessments may be waived based on previous college coursework or submission of valid ACT®, or SAT® test scores. Reading and writing scores are valid for three years, and math scores are valid for two years.
Apply Now
Request Information
View a sample 1st year schedule for the AAS in Business Administration.
Review program courses, admissions and academic requirements.
BPA (Business Professionals of America)
Business Professionals of America is a student organization that prepares students for the business workforce through the advancement of leadership, citizenship, academic, and technological skills.
Calmar NICC BPA Advisors:
Peosta/Dubuque NICC BPA Advisors:
The Business Administration degree currently has transfer agreements in place with the institution(s) listed below. Students are encouraged to speak with their transfer college or university to verify that their planned courses at NICC will meet necessary requirements. Learn more about transferring from NICC.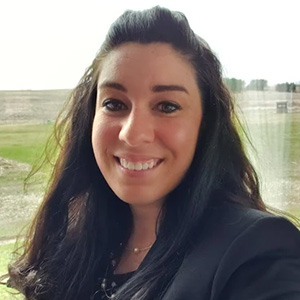 Melissa Stewart, MBA
Business Instructor
Email:

stewartme@nicc.edu

Phone:

844.642.2338, ext. 1277

Location:

Calmar
Brent Beyer
Business Instructor
Email:

beyerb10232@nicc.edu

Phone:

844.642.2338, ext. 1471

Location:

Calmar
Jacob Gantenbein
Business Instructor
Email:

gantenbeinj@nicc.edu

Phone:

844.642.2338, ext. 2370

Location:

Peosta