Medical Laboratory Technician
Lab technicians are in-demand members of a healthcare team. Physicians and healthcare professionals depend on technicians to perform tests that help guide in diagnosis and treatment. In the program you learn to apply scientific principles to perform medical lab tests and new techniques and procedures. You'll also learn how laboratory findings relate to common disease processes and perform routine testing with automation and instrumentation. If you enjoy lab work, scientific testing and want a rewarding career in healthcare, this program is the perfect fit for you.
Award:
Associate of Applied Science
Locations:
Calmar, Peosta
Paying for the Program
Out-of-State Tuition & Fees: $7,689*

There are many options available for tuition savings. Contact the Admissions or Financial Aid office for more information.
Financial Aid Info
Career Outlook
$53,096
Estimated annual salary for Medical Laboratory Technician graduates represents median annual wage from EMSI's Analyst, Career Coach and Institutional Research data.
Potential Careers
Medical Laboratory Technician
Clinical Laboratory Technician
Apply for admission at Hawkeye Community College.
Submit official high school, high school equivalency and/or college transcripts to the Admissions Office of the campus you plan to attend.
Complete ACCUPLACER® reading and writing assessment and ALEKS® math assessment for course placement. Assessments may be waived based on previous college coursework or submission of valid ACT®, or SAT® test scores. Reading and writing scores are valid for three years, and math scores are valid for two years.
Program Admission Requirements
The health sciences programs have additional admission requirements including background checks, health records and training requirements. Please review these requirements for program admission.
Current physical and immunization records are required prior to the start of the clinical laboratory courses. You may also be required to complete a criminal record/child and adult abuse registry check for some clinical affiliations. A positive report may prevent you from attendance in clinical and completion of the program. You may be required to take preparatory courses in math, biology and chemistry prior to entering college courses. Students are subject to meeting all clinical requirements established by HCC.
Apply Now
Request Information
The Medical Laboratory Technician program at Hawkeye Community College, of which NICC is an academic affiliate, is accredited by the National Accrediting Agency for Clinical Laboratory Services (NAACLS), a non-profit organization that independently accredits clinical laboratory science programs.
NAACLS
5600 N River Rd, Suite 720
Rosemont IL 60018-5119
773.714.8880
Certification/Licensure
Graduates are eligible to take the national certification exam from the American Society for Clinical Pathology (ASCP). Essential requirements for Medical Laboratory Technicians are provided so that potential applicants can independently evaluate their own ability to fulfill the expected requirements of a Medical Laboratory Technician. See Essential requirements on Hawkeye Community College's website.
Licensure and Certification Disclosure
Successful completion of this program leads to a professional licensure or certification. Use this state guide to identify the states in which program requirements fulfill the state guidelines for professional licensure and certification.
The Medical Laboratory Technician program currently has transfer opportunities in place with Allen College. Students are encouraged to speak with representatives at their intended transfer institution to verify that their planned courses at NICC will meet requirements.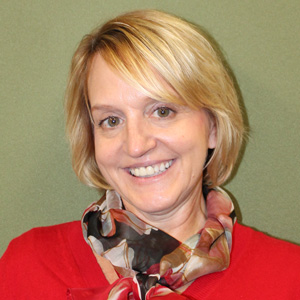 Laura Menke, R.N., A.D.N., B.S.N., M.Ed.
Dean of Allied Health
Email:

menkela@nicc.edu

Phone:

844.642.2338, ext. 2498

Location:

Peosta