Associate of Arts
Liberal Arts and Transfer
The Associate of Arts degree provides a course of study which, if satisfactorily completed, will readily transfer to most colleges and universities. College parallel-transfer curricula permit completion of the equivalent of the first two years of a bachelor's degree program. The College offers the Associate of Arts transfer degree in business, criminal justice, psychology and sociology.
General education core courses completed for the degree are useful regardless of whether you terminate your formal education at NICC or continue at another college. Recommendations for electives related to areas of interest are provided to guide students interested in pursuing a four-year degree in the area of emphasis.
For those who want additional flexibility when earning their Associate of Arts degree, the Z-Degree format is offered completely online in eight-week sessions and have zero textbook costs by utilizing open educational resources (OER) rather than traditional textbooks.
Locations:
Calmar, Dubuque, Online, Peosta
Entry:
Fall, Spring, Summer
Submit official high school, high school equivalency and/or college transcripts to the Admissions Office of the campus you plan to attend.
Complete ACCUPLACER® reading and writing assessment and ALEKS® math assessment for course placement. Assessments may be waived based on previous college coursework or submission of valid ACT®, ACT Compass® or ALEKS® test scores. ACCUPLACER® scores are valid for three years, and ALEKS® scores are valid for 18 months.
Apply Now
Request Information
If you plan to transfer to a four-year college, you should select courses to satisfy requirements of the specific institution to which you intend to transfer. Consult your advisor at the transferring four-year institution anytime you have questions about course selection.
General Degree Requirements
The Associate of Arts degree will include a minimum of 60 semester hours of courses designed and acceptable for transfer, and may include up to 16 semester hours of career-technical courses. Note: Students not ready to begin college/transfer level writing and math courses may need additional prerequisite coursework that requires them to exceed the 60 credit hours minimum.

Students transferring an Associate of Arts degree to a public university must have maintained a minimum cumulative grade-point average (GPA) of 2.0 on all graded arts and sciences courses acceptable for transfer.

A 2.0 cumulative GPA and a passing grade in all required courses.

At least 18 credit hours must be earned at NICC. Individual departments may require specific courses to meet this requirement.

Demonstrated computer literacy is a requirement for graduation. This requirement may be met with BCA:112, BCA:212, CSC:110, GIS:111.

Completion of SDV:179 The College Experience course.
Specific Requirements for the Associate of Arts Degree
Minimum Credits: 60
Meet minimum general education core requirements in each of the following areas:
| General Education Core Requirements | Credits |
| --- | --- |
| Communication: ENG:105, SPC:112 and ENG:106 | 9.0 |
| Math and Science (transfer-level): Minimum of one math and one science course: BIO, CHM, ENV, MAT, PHS, PHY. One science course must include a lab component. | 10.0 |
| Social Science (transfer-level): Select courses from at least two different disciplines in this teaching area: ECN, GEO, POL, PSY, SOC. | 9.0 |
| Humanities (transfer-level): Select courses from at least two different disciplines: ART, ASL, CLS, DRA, FLS, HIS, HUM, LIT, MUA, MUS, PHI, REL. | 12.0 |
| One of the following Literature courses is required: LIT:101, LIT:110, LIT:111, LIT:142, LIT:145, LIT:186. | |
| One of the following History courses is required: ART:203, ART:204, HIS:131, HIS:132, HIS:151, HIS:152, HIS:214. | |
| One of the following diversity courses is required: ASL:131, ASL:161, ASL:241, ASL:271, CLS:150, COM:148, FLS:141, FLS:142, FLS:242, FLS:282, HIS:214, HUM:108, HUM:170, LIT:115, LIT:186, SOC:208. | |
Remaining Requirements: The remaining 20 semester hours will be accepted from arts and sciences electives designed and acceptable for transfer with the understanding that up to 16 semester hours of career-technical credit could be applied. (See the Course Classification System guide.)
Northeast Iowa Community College currently maintains formal transfer agreements with the institutions listed below. Students are encouraged to speak with their transfer college or university to verify that their planned courses at NICC will meet necessary requirements. If you will be transferring before completing a two-year Associate of Arts degree (AA) degree, check out the Transfer in Iowa Reverse Credit Transfer Agreement before applying to your transfer institution. Learn more about transferring from NICC.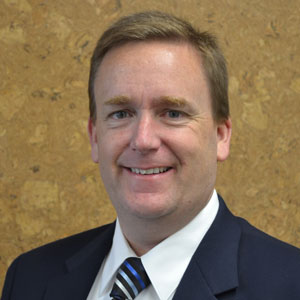 Jeffrey Murphy, M.A.
Dean of Arts and Sciences
Email:

murphyj@nicc.edu

Phone:

844.642.2338, ext. 1235

Location:

Calmar