Surgical Technology
Surgical technologists are allied health professionals who are an integral part of the team of medical practitioners providing surgical care to patients in a variety of settings. The Surgical Technology program is offered at Northeast Iowa Community College through a distance education agreement with Kirkwood Community College (KCC), Cedar Rapids, IA. Students take the Kirkwood Surgical Technology courses over ZOOM at NICC and the general education requirements through NICC. Lab courses are taught by Kirkwood faculty at a local hospital.
Surgical technologists work under medical supervision to facilitate safe and effective conduct of invasive surgical procedures. This individual works under the supervision of a surgeon to ensure the operating room or environment is safe, that equipment functions properly and that the operative procedure is conducted under conditions that maximize patient safety. A surgical technologist possesses expertise in the theory and application of sterile and aseptic technique and combines the knowledge of human anatomy, surgical procedures, and implementation tools and technologies to facilitate a physician's performance of invasive therapeutic and diagnostic procedures.
Award:
Associate of Applied Science
Career Outlook
$20,494 - 63,716
Estimated annual salary range for Health Sciences graduates based on EMSI. Salary range represents 10th percentile - median annual wage for related occupations ​within a 100-mile radius from the center distance between Calmar and Peosta Campuses.
Potential Careers
Anesthesia Technician
Certified Surgical Technologist
Operating Room Technician
Surgical Orderly
View Career Details
Submit official high school, high school equivalency and/or college transcripts to the Admissions Office of the campus you plan to attend.
Complete ACCUPLACER® reading and writing assessment and ALEKS® math assessment for course placement. Assessments may be waived based on previous college coursework or submission of valid ACT®, or SAT® test scores. Reading and writing scores are valid for three years, and math scores are valid for two years.
Program Admission Requirements
In addition to the College enrollment process outlined, applicants must apply for admission at Kirkwood Community College. The following courses must be completed with a minimum grade of C- or above within five years from the date of application:
Human Anatomy and Physiology I w/Lab [BIO:168]
Medical Terminology [HSC:114]
Prior to beginning the program you will be required to complete a criminal record check. A positive report may prevent you from being accepted by an affiliated agency for a clinical experience and completion of the program. You may also be required to provide documentation of health insurance coverage.
A completed health physical and current immunization record must be on file at the Kirkwood Health Office, including verification of the hepatitis B vaccination or medical waiver on file. You are responsible for a yearly tuberculosis test. A current CPR for the Healthcare Professional is also required. The following CPR certifications will be accepted: American Heart Association "Healthcare Provider" course (no other level accepted) or American Red Cross "CPR for the Professional Rescuer" (no other level accepted) or EMP "BLSPRO" (this course includes First Aid and Healthcare Provider CPR) or CPR Instructor Level for Red Cross, American Heart or EMP.
A copy of a high school diploma or GED certificate will need to be on file with the program coordinator.
Apply Now
Request Information
Academic requirements, program details and any additional admission requirements for this program can be found on the program page in the college catalog.
The Surgical Technology program is accredited by the Commission on Accreditation of Allied Health Education Programs (CAAHEP) in collaboration with the American College of Surgeons (ACS) and the Associate of Surgical Technologists (AST) based on the recommendations of the Accreditation Review Council on Education in Surgical Technology and Surgical Assisting (ARC-STSA). Students will apply to take the Certified Surgical Technologist exam before graduation.
The Accreditation Review Council on Education in Surgical Technology and Surgical Assisting (ARC-STSA) can be contacted at:
6 West Dry Creek Circle, Suite 10
Littleton, CO 80120
303.694.9262
www.arcstsa.org
The Commission on Accreditation of Allied Health Education Programs (CAAHEP) can be contacted at:
25400 U.S. Highway 19 North, Suite 158
Clearwater, FL 33763
727.210.2350
www.caahep.org
Licensure and Certification Disclosure
Successful completion of this program leads to a professional licensure or certification. Use this state guide to identify the states in which NICC program requirements fulfill the state guidelines for professional licensure and certification.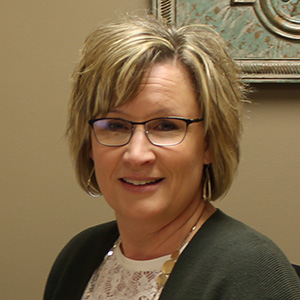 Lynn Besler
Enrollment Advisor
Email:

beslerl@nicc.edu

Phone:

844.642.2338, ext. 2214

Location:

Peosta