Early Childhood
Education, Human and Public Services
The Early Childhood Education diploma program prepares students for careers working with children 0-8 years of age in a variety of educational settings. Students enrolled in the program receive education in the guidance and supervision of young children during indoor and outdoor activities, as well as the development and delivery of curriculum in dramatic play, art, music, literature, language, science, math and health. They also develop an understanding of the principles of child development, safety procedures, assessment and evaluation, communication skills, and nutritional needs. Graduates are employed as early childhood professionals in child care centers, child development in-home provider settings, preschools, and public or private schools working with infants, toddlers, preschoolers, or school-age children.
Locations:
Calmar, Peosta
Paying for the Program
Out-of-State Tuition & Fees: $7,548*
Program Supplies: $94
Financial Aid Info
Career Outlook
$16,717 - 43,462
Estimated annual salary range for Education, Human and Public Services graduates based on EMSI. Salary range represents 10th percentile - median annual wage for related occupations ​within a 100-mile radius from the center distance between Calmar and Peosta Campuses.
Potential Careers
Assistant Teacher
Head Start Center Manager
Teacher/Family Service Worker
Teaching Assistant
View Career Details
Submit official high school, high school equivalency and/or college transcripts to the Admissions Office of the campus you plan to attend.
Complete ACCUPLACER® reading and writing assessment and ALEKS® math assessment for course placement. Assessments may be waived based on previous college coursework or submission of valid ACT®, ACT Compass® or ALEKS® test scores. ACCUPLACER® scores are valid for three years, and ALEKS® scores are valid for 18 months.
Program Admission Requirements
In addition to the enrollment process, prospective students will also need to meet additional program requirements including health requirements, drug testing and background checks prior to their admission to the program.
Apply Now
Request Information
2019-2020 Early Childhood (Calmar) Class Schedule
2019-2020 Early Childhood (Peosta) Class Schedule
Fall
| Course | Title | Credits |
| --- | --- | --- |
| ECE:103 | Intro to Early Childhood Education | 3.0 |
| ECE:133 | Child Health, Nutrition, and Safety | 3.0 |
| ECE:158 | Early Childhood Curriculum I | 3.0 |
| ECE:243 | Early Childhood Guidance | 3.0 |
| ECE:343 | Early Childhood Guidance Lab | 1.0 |
| SDV:179 | The College Experience | 3.0 |
Spring
| Course | Title | Credits |
| --- | --- | --- |
| COM:723 | Workplace Communications | 3.0 |
| ECE:159 | Early Childhood Curriculum II | 3.0 |
| ECE:170 | Child Growth and Development | 3.0 |
| ECE:221 | Infant/Toddler Care and Education | 3.0 |
| ECE:359 | ECE Curriculum II Lab | 1.0 |
| ECE:920 | Field Experience/ECE | 2.0 |
| ECE:290 | Early Childhood Program Administration | 3.0 |
This Diploma program requires a minimum of 34 credits (excluding Developmental courses). Three of these hours can include SDV:179 The College Experience. If the College Experience course is waived or transfers in for less than three credits, an elective is required.
To graduate from this program, students must complete all required coursework with a "C-" grade or above and earn a minimum 2.0 grade point average. Students not receiving a minimum of a C- grade in the prerequisite courses for ECE:920 will not be allowed into Field Experience.
A First Aid/CPR course that includes infant, child and adult CPR must be successfully completed prior to beginning ECE:920 and may be taken through NICC Business and Community Solutions.
Gainful Employment Information
The Early Childhood program currently has transfer agreements in place with the institution(s) listed below. Students are encouraged to speak with their transfer college or university to verify that their planned courses at NICC will meet necessary requirements. Learn more about transferring from NICC.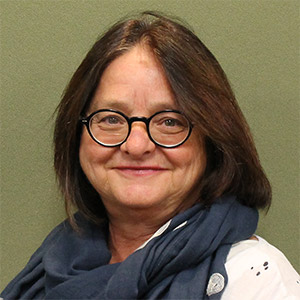 Julie Griep, M.Ed.
Instructor
Email:

griepj@nicc.edu

Phone:

844.642.2338, ext. 2309

Location:

Peosta