Early Childhood
Combine your passion of caring for children with a foundational knowledge of child development to become a childcare professional working with children 0-8 years of age in educational settings. Gain experience in a child development center on campus and apply what you learn in class toward a safe and healthy environment and assess children's progress within learning domains. Learn how to determine where each young child is developmentally and apply the Iowa Early Childhood Learning Standards to plan, implement, evaluate and adapt learning experiences for young children. If you have a passion for teaching and caring for children, this program is the perfect fit for you at a time when childcare professionals are desperately needed locally and nationally.
Locations:
Calmar, Peosta
Paying for the Program
Out-of-State Tuition & Fees: $7,922*
Program Supplies: $59
There are many options available for tuition savings. Contact the Admissions or Financial Aid office for more information.
Financial Aid Info
Career Outlook
$24,614
Estimated annual salary for Early Childhood graduates represents median annual wage from EMSI's Analyst, Career Coach and Institutional Research data.
Potential Careers
Early Childhood Educator
Assistant Teacher
Child In-Home Provider
Submit official high school, high school equivalency and/or college transcripts to the Admissions Office of the campus you plan to attend.
Complete ACCUPLACER® reading and writing assessment and ALEKS® math assessment for course placement. Assessments may be waived based on previous college coursework or submission of valid ACT®, or SAT® test scores. Reading and writing scores are valid for three years, and math scores are valid for two years.
View the Program Admission Checklist.
Apply Now
Request Information
View a sample schedule for this program of study.
Review program courses, admissions and academic requirements.
Gainful Employment Information
View gainful employment information for this program.
T.E.A.C.H. Scholarship Program
The T.E.A.C.H. scholarship program offers scholarships that are available for:
CDA (Child Development Associate) credentials
CDA Renewal
One Class for QRS points
Diplomas
Associate degrees in Early Childhood Education
Bachelor degrees in Early Childhood
Bachelor Degrees in Elementary Education WITH an Early Childhood Endorsement designated, or an Early Childhood Endorsement.
Teacher licensure renewal
Eligibility requirements for early child care and education providers who:
Work in a regulated preschool, child care center, or home program for at least 30 hours per week (or all the hours your preschool offers programming with a 20 hour minimum)
Have worked with children birth to age 5 in current program for at least 3 months (6 months for bachelor scholarships)
Are working toward an early childhood degree, CDA credential (or renewal), endorsement, or teacher licensure renewal at an Iowa college
Have the support of your employer (if applicable).
Demonstrate participation in or progress towards a quality initiative such as QRS, QPPS, Head Start, or NAEYC/NAFCC accreditation.
Visit the Iowa Association for the Education of Young Children for more information.
The Early Childhood program currently has transfer agreements in place with the institution(s) listed below. Students are encouraged to speak with their transfer college or university to verify that their planned courses at NICC will meet necessary requirements. Learn more about transferring from NICC.
Nicole Brodbeck, M.Ed.
Early Childhood Education Instructor
Email:

brodbeckn@nicc.edu

Phone:

844.642.2338, ext. 1470

Location:

Calmar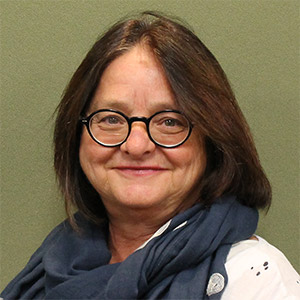 Julie Griep, M.Ed.
Instructor
Email:

griepj@nicc.edu

Phone:

844.642.2338, ext. 2309

Location:

Peosta