Nursing
You will graduate from one of Iowa's top-tier nursing programs that is fully-accredited and recognized for its academic rigor, exceptional faculty, state-of-the-art health simulation labs and emphasis on clinical experience. Students who complete this two-year degree take their national board exam to become a Registered Nurse (RN). Our graduates have a five-year 90 percent pass rate. Employment opportunities in Iowa and throughout the Midwest are very plentiful and graduates have a 100 percent job placement rate. Hands-on health simulation labs, equipped with manikins that exhibit symptoms and vitals of human patients, train you for a range of patient care treatment and medical emergencies.
Classroom and lab experiences in the program provide you with knowledge and skills in pharmacology, psychology, nursing care of adults and maternal child health, advanced nursing care of children and psychiatric care. You will be able to demonstrate safe and ethical practice and demonstrate skills in clinic, long term care and acute care settings to meet the needs of the patient. If you have a passion for helping and caring for others, and want to make a difference in the lives of patients every day, this career is the perfect fit for you.
Award:
Associate of Applied Science
Locations:
Calmar, Peosta
Paying for the Program
Out-of-State Tuition & Fees: $17,955*
Program Supplies: $3,530
There are many options available for tuition savings. Contact the Admissions or Financial Aid office for more information.
Financial Aid Info
Career Outlook
$76,000
Estimated annual salary for Nursing graduates represents median annual wage from EMSI's Analyst, Career Coach and Institutional Research data.
Potential Careers
Submit official high school, high school equivalency and/or college transcripts to the Admissions Office of the campus you plan to attend.
Complete ACCUPLACER® reading and writing assessment and ALEKS® math assessment for course placement. Assessments may be waived based on previous college coursework or submission of valid ACT®, or SAT® test scores. Reading and writing scores are valid for three years, and math scores are valid for two years.
View the Program Admission Checklist.
Program Admission Requirements
The health sciences programs have additional admission requirements including background checks, health records and training requirements. Please review these requirements for program admission.
The ADN program is a ladder-concept program. In addition to the College admission procedures outlined, applicants must complete the HESI A2 admission assessment and achieve a score of 80 on both the reading and mathematics portions. The following courses must be completed with a minimum grade of C- or above within five years from the date of application:
Human Anatomy and Physiology I w/Lab [BIO:168]
Human Anatomy and Physiology II w/Lab [BIO:173]
Dosage Calculations [PNN:200]
Intro to Nutrition [PNN:270] or Nutrition [BIO:151]
Once completed, students will be accepted into the Nursing program. Students who graduate from the NICC Practical Nursing program are eligible to complete the sophomore year to achieve an AAS in nursing. Students must meet the admission requirements for entry into the Associate Degree Nursing program. Admission requirements are: Cumulative GPA of 2.2 in all Practical Nursing core courses (as noted by *) and achieve a minimum score of 850 on the HESI PN Exit examination.
Advanced-standing students who are current LPNs can articulate into the sophomore year only after meeting program requirements. Advanced standing students must successfully complete the LPN to ADN Admission Assessment with a minimum score of 850 as an entry requirement to the ADN program. Also required are space availability and district wide head of Nursing approval. A licensed practical nurse seeking admission will need to provide proof of current licensure and complete ADN:232, BIO:168, BIO:173 and a life-span growth and development course prior to starting their sophomore year. The advanced-standing students will begin coursework with ADN:232.
All nursing students are required to attend a program orientation prior to entrance into the program. Notification of dates and times will occur after acceptance to the Nursing program. Introduction to Nursing Concepts is in term one of the Nursing program and is the first clinical course.
For clinical assessments, visual and hearing acuity is essential. Travel to clinical sites in outlying areas is required at times throughout the program. Students are responsible for any travel costs. You will need to show proof of high school graduation or equivalent prior to taking the NCLEX licensure exam. The Iowa Board of Nursing will no longer review criminal history prior to application for licensure. Students are required to complete each program level within three years.
Exit Requirements
Students are required to pass the established benchmarks on the HESI exam in order to graduate from the program. The established benchmarks are stated in the annual District-Wide Policy and Procedure Manual for the Administration of Nursing Programs.
Continuing students who plan to enter the NICC Associate Degree Nursing program must achieve a cumulative GPA of 2.2 in all Nursing core courses (as noted by *) and achieve a minimum score of 850 on the HESI PN Exit examination as an admission requirement to progress into the ADN program.
View the Nursing Program Admission Checklist.
Apply Now
Request Information
View a sample 1st year schedule for this program of study.
Review program courses, admissions and academic requirements.
The Northeast Iowa Community College Associate Degree Nursing program is accredited by the National League for Nursing Commission for Nursing Education Accreditation (NLN CNEA) located at 2600 Virginia Ave NW, Washington, DC 20037.
2023-2024 Nursing Policy and Procedure Manual
Licensure and Certification Disclosure
Successful completion of this program leads to a professional licensure or certification. Use this state guide to identify the states in which NICC program requirements fulfill the state guidelines for professional licensure and certification.
RN to BSN Coursework
The Iowa state-wide articulation plan for nursing education allows Iowa community college credit from an ADN degree to be accepted in transfer for half (a total of 64 hours) of a Bachelors of Science in Nursing degree (BSN) at an Iowa college or university program. NICC has formal agreements with the following colleges: Emmaus Bible College, Clarke University, the University of Iowa, Upper Iowa University, Kaplan University, Allen College, and Northwestern College in Iowa. Clarkson College in Nebraska and Central Methodist University in Missouri have such programs, as do other schools in the state. There are also distance learning options around the country. Most require that you have attained your RN license. For further information, contact your NICC advisor.
Concurrent Enrollment Program Option (CEP)
Students entering the NICC Nursing program and desiring to pursue a BSN (baccalaureate in nursing) degree have the option to apply for admission into the CEP, offered in partnership with Upper Iowa University (UIU). Students must meet the academic qualifications of both the NICC and UIU programs. Students entering the NICC Nursing program at the PN level will participate fully in the NICC Nursing program and take online coursework through UIU at the same time. This maximizes the students' time and financial investment and helps them to be prepared for nursing practice environments. Once prerequisite courses are completed, students will then complete their PN, ADN, and BSN in four years. For more information, visit with an academic advisor.
Simulation Labs
Nursing students have the opportunity to utilize the College's Health Simulation Laboratories at the Calmar and Peosta campuses for hands-on learning experiences.
The Associate Degree Nursing program maintains formal transfer agreements with the institutions listed below. Students are encouraged to speak with their transfer college or university to verify that their planned courses at NICC will meet necessary requirements. Learn more about transferring from NICC.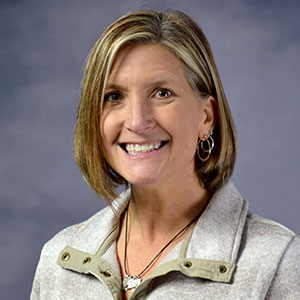 Dawn Sanderman, M.S.N., R.N.
Associate Dean of Nursing, SIM Coordinator
Email:

sandermand@nicc.edu

Phone:

844.642.2338, ext. 1280

Location:

Calmar
Sarah Carlson, MSN, RN, CCRN, CNL
Dean of Nursing
Email:

carlsonsa@nicc.edu

Phone:

844.642.2338, ext. 2209

Location:

Peosta